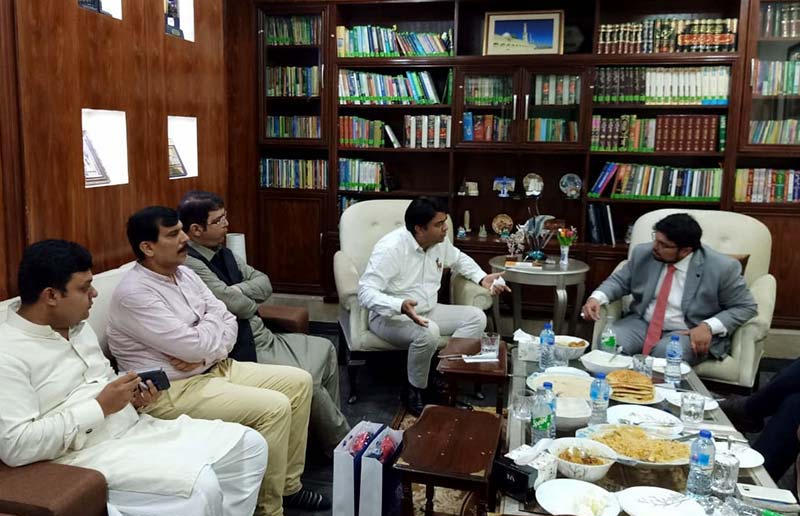 Provincial Minister for Higher Education Raja Yasir Humayun called on Dr Hussain Mohi-ud-Din Qadri, President MQI and Deputy Chairman, Board of Governors, MUL in his office at the Minhaj University in Township.
Minister Raja Yasir Humayun congratulated Dr Hussain on getting Global Islamic Finance Award. This award was given to him in the South African city of Cape Town a weeks ago. He appreciated the research work being carried out by Dr Hussain Mohi-ud-Din Qadri on the Islamic system of economy.
The Minister said the academic degrees having foundation in research enjoy a lot of respect in the world. He said the students will have to resort to research and knowledge creation for the country to achieve the development targets. He said the government is providing all possible resources and technical help to the educational institutions working in the public and private sectors. He said progress is linked to research and technology. He said that Dr Hussain Mohi-ud-Din Qadri's book 'Business Ethics in Islam' provides essential guidelines to the business community.
Speaking on the occasion, Dr Hussain Mohi-ud-Din Qadri dedicated his award he got due to his research work to Pakistan. He said Islam furnishes guidance in all walks of life and Islamic economic system emphasizes business ethics.