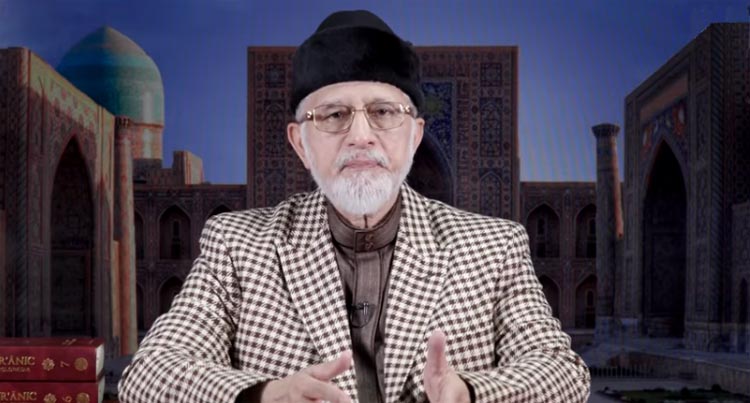 MQI founding leader Shaykh-ul-Islam Dr Muhammad Tahir-ul-Qadri has said the doctors, nurses, and paramedics saved the lives of people during the Corona pandemic by putting themselves in harm's way. He referred to the saying of Allah Almighty wherein He said whosoever saves life of an individual, it is as if he saved the entire humanity. He said the doctors, nurses, and medical staff have also acted upon the Islamic commandments in their act of saving the lives of the people, adding that their service should be respected and appreciated. He paid rich tributes to the members of the medical fraternity for their selfless contribution at such difficult time.
Dr Tahir-ul-Qadri made these remarks while addressing an online conference of MSM-Sisters. The event was attended by more than 800 specialists, professors, doctors, medical students, nurses and paramedic staff from Pakistan, UK, and the USA.
Senior MQI leaders Khurram Nawaz Gandapur and Brig. (r) Iqbal Ahmad Khan also addressed the online conference. Qurat-ul-Ain Fatima conducted the proceedings of the program. The central leadership of MWL, President Farah Naz, Sidra Karamat and others attended the conference.
Dr Tahir-ul-Qadri said the doctors of the world serve the suffering humanity to rid them of disease and enable them to live healthily, whereas those belonging to the Islamic countries also win the pleasure of Allah Almighty and the Holy Prophet (peace and blessings be upon him) by acting upon their commandments in addition to service of the ailing humanity. He said the field of medicine is the best way through which those in acute need of medical assistance can be helped.
Dr Qadri said the doctors, nurses and members of the medical staff have to face harsh attitudes and operate in unpleasant environment despite all sincerity. He said the medical field is a thankless job in addition to being the most respected walk of life. He said those who lose their near and dear ones during the course of treatment blame the doctors at times.
Dr Qadri said his message to the doctors is that they should the reward of their efforts and service from Allah Almighty. He said that in saving the life of an individual, they actually save the life of entire humanity and this way acting upon the commandments of Allah and His Prophet (peace and blessings be upon him). They should not get provoked by the unreasonable attitude of the people and protect their eternal reward.