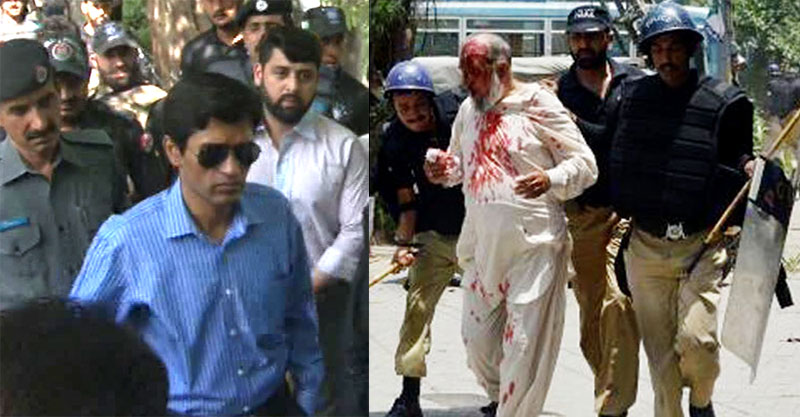 Pakistan Awami Tehreek (PAT) has expressed its strong reservations and anger on the appointment of Capt. (r ) Muhammad Usman as the Commissioner Lahore Division. PAT Secretary General Khurram Nawaz Gandapur, while reacting to the news of the appointment, stated that the accused are being promoted and posted to lucrative positions instead of justice being provided to the oppressed in the Model Town case. He said that the present system has failed to dispense justice to the families of the martyrs despite the passage of seven years. He said that among the accused summoned by the anti-terrorism court for their involvement in the massacre of 14 workers in the broad daylight in Model Town is Capt (r) Usman.
PAT Secretary-General said that when the oppression was perpetrated on June 17, 2014, Capt Usman was DCO Lahore at that time and was supervising the whole operation as the head of the district administration. He said that Capt (r ) Usman is aware of all the characters who ordered the operation as well as those who finished the job.
Khurram Nawaz Gandapur recalled that Imran Khan promised with the families of the martyrs that he would dispense justice on getting into power. "Instead of justice, the accused are being given top postings in his tenure, which is akin to rubbing salt in the wounds of the oppressed," he said.
PAT Secretary-General said that the party is waging a relentless struggle for justice starting from the anti-terrorism court to the Supreme Court of Pakistan, vowing that this struggle would continue unabated till the last breath. He said that our demand is that the nominated accused should be removed from the official positions till the final verdict in the case. He asked whether those whose blood was shed like water on June 17 were not citizens of Pakistan. He further asked if the provision of justice to the oppressed is not the responsibility of the institutions.
Khurram Nawaz Gandapur said that Capt (r ) Usman has recorded his statement as accused in the anti-terrorism court Lahore. He said that another central character of the painful incident, former IGP Mushtaq Sukhera, is holding the position of the tax ombudsperson. He said that previously human blood was shed, now justice is being killed.