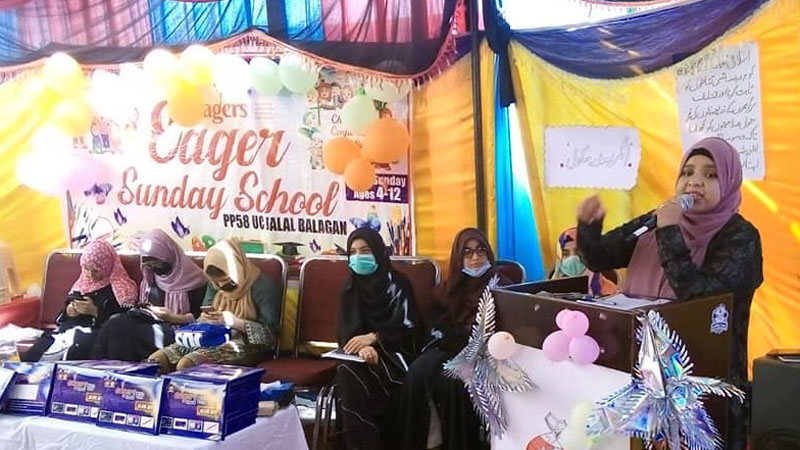 Eagers team and MWL Gujranwala arranged a launching ceremony of Eagers Sunday School in which Miss Umme Kalsoom (Director Field and Training) and Miss Sadia Ahmed (Coordinator Eagers club) participated as special guests from the central team.
Miss Umme Kalsoom gave a special briefing about Eagers and its working. She threw light on the aims and objectives of setting up Eagers forum. She said that the future of the country hinges on our youth who are leaders of tomorrow. She said that it is unfortunate that no attention is paid to the training and personality development of children, stating that MWL has come up with this initiative to help our children grow into confident leaders of tomorrow. She said that various educational programs are held under the banner of Eagers for this purpose. She further said that the opening of the Sunday schools is a link in this chain.
Eagers club kit was distributed among participant kids on the occasion.