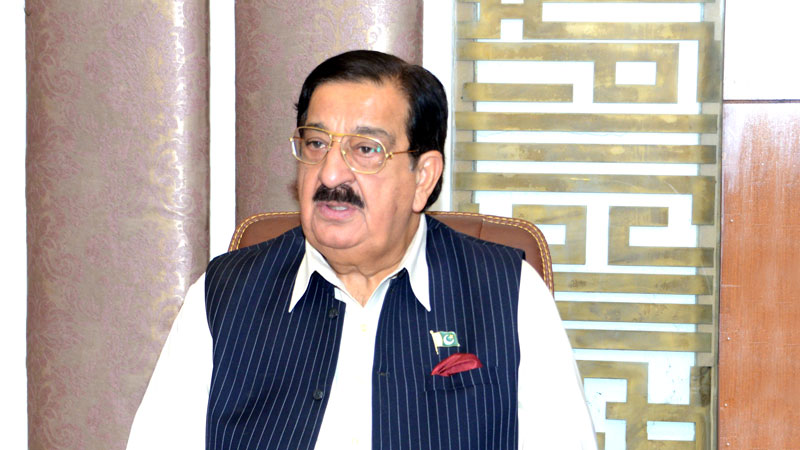 PAT Secretary General Khurram Nawaz Gandapur has congratulated Justice Muhammad Amir Bhatti on taking the oath of office as the Chief Justice of Lahore High Court. He said that the CJ LHC understands the intricacies of the justice system in addition to having an excellent background in law. He said that the judiciary is the ray of hope for the oppressed and poor after Allah Almighty. He said that the government institutions commit excesses and if the people can find redressal for the wrongs done to them, they will not have to knock on the doors of the courts. He said that the police became an instrument in the fulfillment of the political agenda of the previous rulers in the Model Town tragedy.
PAT Secretary General said that if the subordinate institutions of the government work in accordance with their legal mandate, no one can abuse them for ulterior political purposes. He said the first stage of justice was the registration of FIR after the Model Town tragedy and added that the police brazenly refused to register the FIR of the oppressed people. The second stage, he said, pertained to impartial investigation but the police again did not play its due legal role in the conduct of fair, transparent and neutral probe. He said that the third stage was prosecution where the oppressors were aided legally at the cost of the poor and wronged people.
Khurram Nawaz Gandapur said that we expect that the new Chief Justice LHC will play his part in ensuring the provision of justice to the families of martyrs as well as plugging the legal loopholes in the justice system. He said that the honorable Chief Justice will hold the privileged office until March 2024, adding that this duration is enough for the provision of justice. He said that our prayer to the CJ LHC is to summon the file of Model Town case and order necessary instructions in light of the directions of honorable Supreme Court of Pakistan.