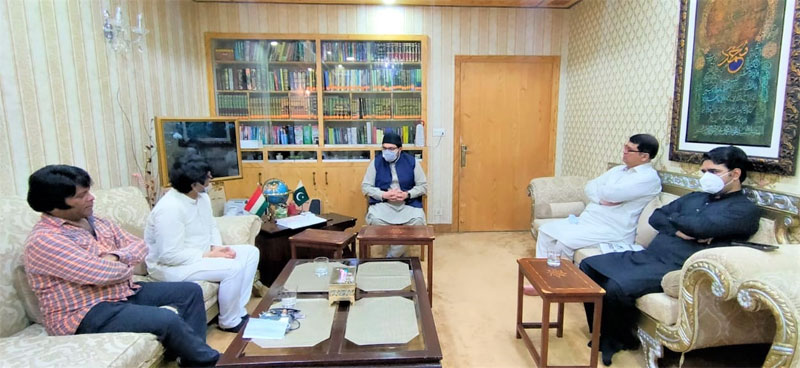 Renowned TV and film artist Mobeen Gabol and Azhar Rangeela called on President MQI Dr Hussain Mohi-ud-Din Qadri at his residence. Speaking on the occasion, Dr Hussain said that humour represents the tenderness of heart. He said that the Holy Prophet (SAW) would have pleasant interaction with his companions. He said that one's temperament should be such as does not insult anyone or injure their feelings. He said causing someone to smile and be the reason of their happiness is a noble deed. He said irrespective of the profession one may belong to, the focus of one's efforts should be pleasure of seeking Allah's pleasure through service of humanity.
Artists Azhar Rangeela and Mobeen Gabol stated that Shaykh-ul-Islam Dr Muhammad Tahir-ul-Qadri is rendering a great service to Islam and beautifying the character of the youth. They said that MQI enjoys a distinguished place in the world due to its highly appreciable role in promoting love, peace and interfaith harmony.
After the meeting, Mobeen Gabol and Azhar Rangeela visited Gosh-a-Durood, Farid-e-Millat Research Institute, and the Directorate of Foreign Affairs. GM Malik, Noorullah Siddiqui and Abdul Hafeez Chaudhry were with the senior actors during these visits.