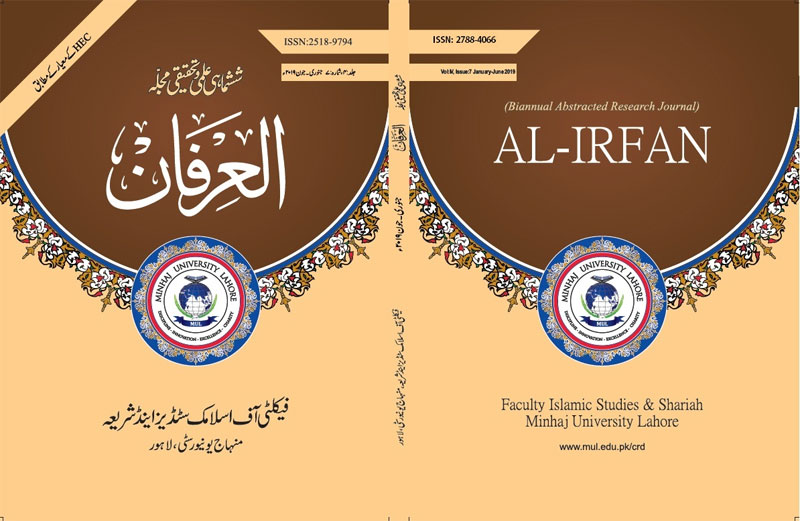 Declaring 'Al-Irfan' magazine as a quality scholastic research journal, the Higher Education Commission has included it in the "Y" category.
The journal is published by the Faculty of Shariah & Islamic Studies, Minhaj University Lahore.
The HEC announced the A-category journals on Friday. MQI founder and patron-in-chief Shaykh-ul-Islam Dr Muhammad Tahir-ul-Qadri has congratulated the editorial board on the HEC's recognition of the quality of the content published in the magazine.
In his message to the board, Dr Tahir-ul-Qadri said that books and research journals have always played a critical role in the promotion of education and research. He urged teachers to encourage their students to practice writing so that they can hone their writing skills.
"Writing practice not only fascinates one to study more and more books but also advances knowledge", he said.
It is pertinent to mention here that Dr Hassan Mohi-ud-din Qadri, Chairman of MQI Supreme Council, is the patron-in-chief of Al-Irfan. Minhaj University VC Dr Sajid Mahmood Shehzad is a patron, Dr Muhammad Akram Rana chief editor, and Dr Mumtaz-ul-Hassan Barvi, is the editor of the magazine.
Dr Samar Fatima is performing her duties as a deputy-editor, and Dr Shabbir Ahmad Jami co-editor for Urdu and Dr Mumtaz Ahmad Sadidi co-editor for Arabic section.