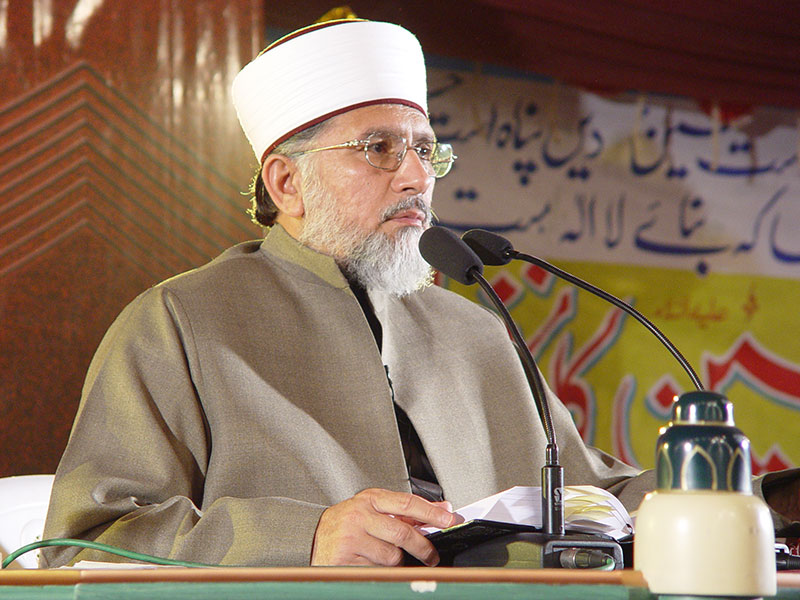 Addressing the "Paygham-e-Imam Hussain (alayhis-salam) and Ittehad-e-Ummat Conference" organized under the banner of Minhaj-ul-Quran Ulama Council, Shaykh-ul-Islam Dr Muhammad Tahir-ul-Qadri said that five sacred beings belonging to the Holy Prophet's (pbuh) family have been mentioned in the Holy Quran. The Holy Prophet (pbuh) would pray to Allah Almighty to purge the members of his households of every kind of sin and weakness and pointing to Sayyiduna Ali (alayhis-salam), Hazrat Fatima (salam Allah alayha), Hazrat Imam Hassan (alayhis-salam) and Hazrat Imam Hussain (alayhis-salam), he would say that they are his family.
Shaykh-ul-Islam welcomed Amir Muttahidah Jamiat Ahle Hadith Pakistan Sayyid Ziaullah Shah Bukhari, Naib Amir Jamat-i-Islami Pakistan Dr Farid Ahmad Paracha, Allama Hafiz Kazim Raza Naqvi, Mufti Muhammad Mubashir Nizami, Maulana Abdul Sattar Niazi, and Allama Muhammad Jafar Shamsi on their arrival at the MQI secretariat. He said that MQI was honored by their presence that is serving as the centre of global efforts for unity among Muslims.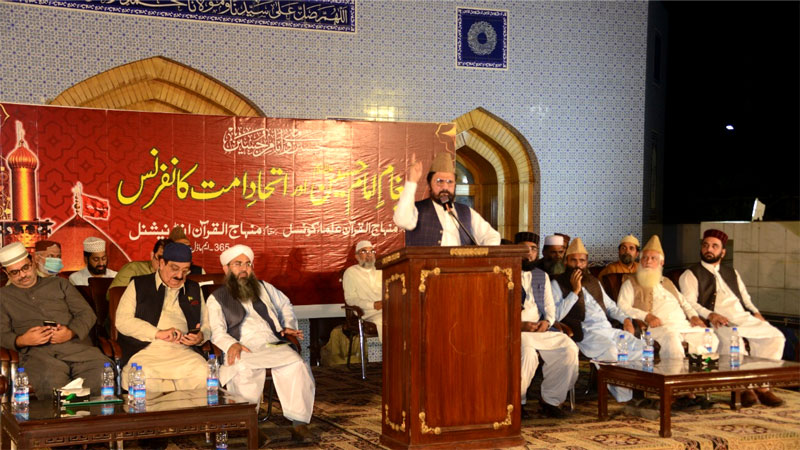 Sayyid Ziaullah Shah Bukhari said in his address that whenever we come to the MQI secretariat, we get the feeling that it is the linchpin in the efforts to forge unity in the ranks of all schools of thought. He said that MQI has been promoting the love and reverence for the family members of the Holy Prophet (pbuh) as well as his companions. He said that it is a matter of great pleasure for them to visit the MQI secretariat that is the centre of knowledge creation and research and will keep coming as long as they are alive. "May MQI continue to serve the cause of Islam and may the founder of MQI have a long and healthy life,' he added.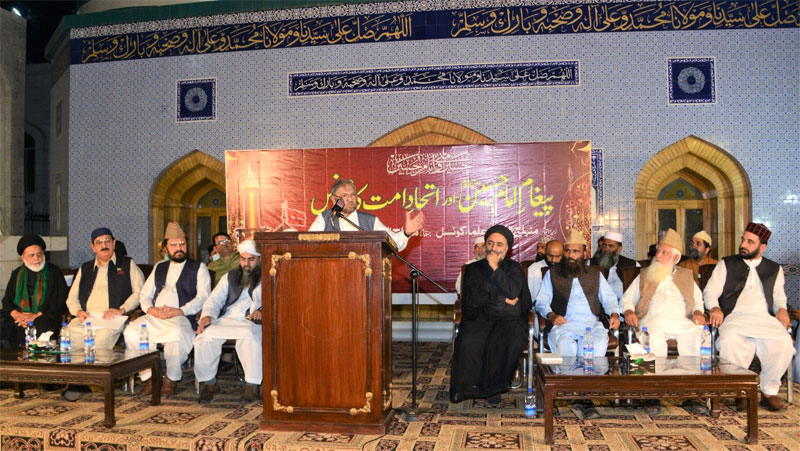 Senior JI leader Dr Farid Ahmad Piracha said in his remarks that Dr Tahir-ul-Qadri is spreading the Islamic fragrance of love and peace with the blessings of Allah Almighty. He said that MQI is following the path of the Holy Quran, stating that it is the right path that will lead us to salvation.
Dr Farid Piracha said that Yazid strengthened his oppressive and dictatorial rule and ridiculed the Islamic practices. He said that the great Imam rejected the Yazidi manner of government and dictatorship by offering the supreme sacrifice of history. He said that Muslims will continue to remember this great sacrifice till the Day of Judgement and keep paying their tributes to him and his companions.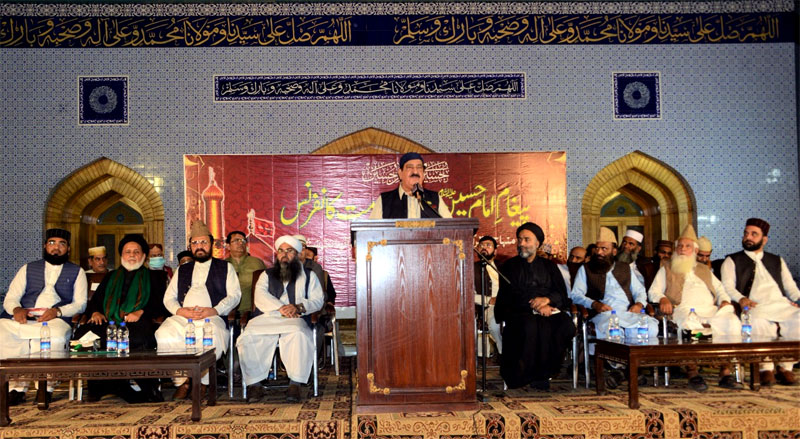 MQI Secretary General Khurram Nawaz Gandapur welcomed the guests belonging to various schools of thought and stated that we are happy to have gotten together to pay our humble tributes to the Holy Prophet's (pbuh) grandson and remember his supreme sacrifices that human history will keep taking pride in. He referred to Hadith wherein the Holy Prophet (pbuh) said: He who loves Hassan and Hussain loves him.
Allama Hafiz Kazim Raza Naqvi, Mufti Muhammad Mubashir Nizami, Maulana Abdul Sattar Niazi, Allama Muhammad Jafar Shamsi, Allama Mufti Imdadullah Qadri, and Allama Mir Asif Akbar. In addition to a large number of men and women and MQI workers, those who attended the program included Noorullah Siddiqui, Jawad Hamid, Raja Zahid Mahmood, Naeem-ud-Din Chaudhry Advocate, Rana Nafees Qadri, Hafiz Ghulam Farid, Ishtiaq Hanif Mughal, Irfan Yousaf, Mazhar Mahmood Alvi, and Sidra Karamat.