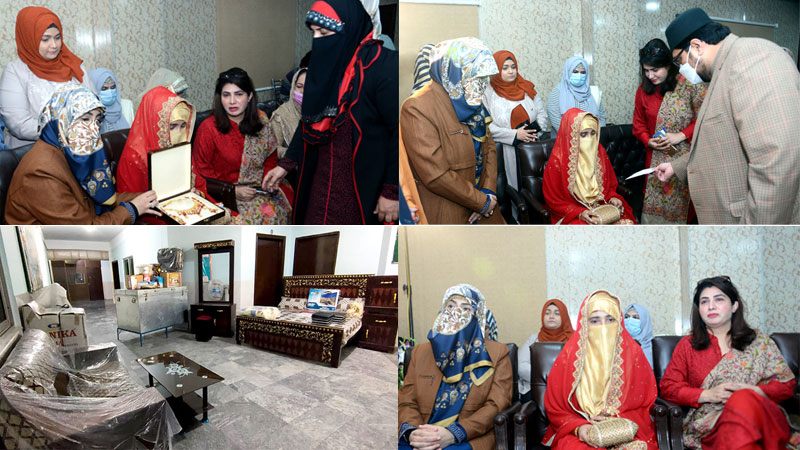 The marriage ceremony and send-off (Rukhsati) of Rabia Khadim who was living in Aghosh (Orphan Care Home) as a student for the last eight years was held yesterday. Rabia Khadim was seen off with prayers and best wishes by MQI President and chairman Aghosh Complex Dr Hussain Mohi-ud-Din Qadri, Fizzah Hussain Qadri, Brig. (r ) Iqbal Ahmad Khan, Khurram Nawaz Gandapur, Tanzila Imran of the Chief Minister's Task Force for Women Empowerment, social activist and daughter of former Chief Minister Jahan Ara Wattoo, Director Aghosh Complex Col. (r ) Mubashir Iqbal, MD Minhaj Welfare Foundation International Faisal Mash'hadi, Syed Amjad Ali Shah, Noorullah Siddiqui, MWL leaders Dr Farah Naz and Sidra Karamat.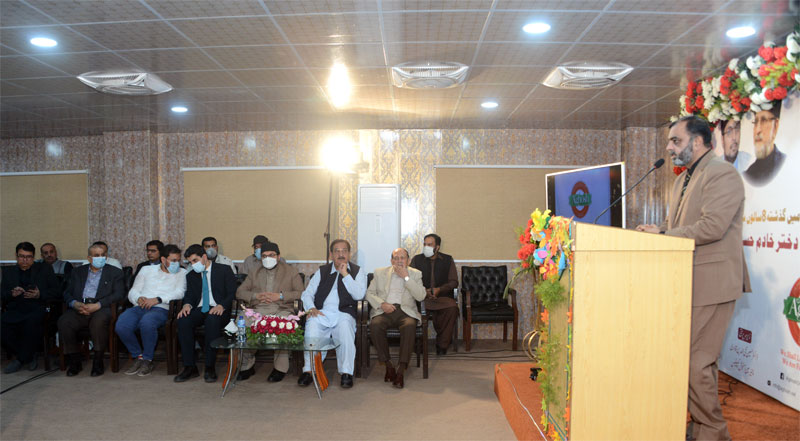 Speaking on the occasion, Director Aghosh Complex Col (r ) Mubashir Iqbal said that Rabia Khadim joined Aghosh Orphan Care Home in grade 7. Her parents are not in this world. She passed matriculation and intermediate examinations with 1st Division and is currently doing BS in Accounts and Finance in Minhaj University Lahore. He said that all of us have gathered here today to give a send-off to Rabia Khadim as our daughter. He said that Shaykh-ul-Islam Dr Muhammad Tahir-ul-Qadri had given a special instruction to the central leadership to attend the ceremony to see her off. He said that we are happy to do that in a special and beautiful ceremony in line with the Quaid's direction.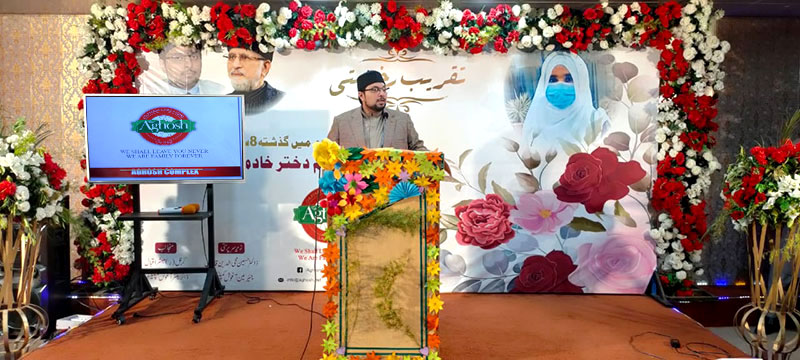 Addressing the ceremony, Dr Hussain Mohi-ud-Din Qadri said that loving the orphan is the Sunnah of the Holy Prophet (pbuh) and his act is a sure way to please Allah and His Prophet (pbuh). He said that a welfare city will be established in Lahore soon where the deserving students will have the complete educational, training and residential facilities.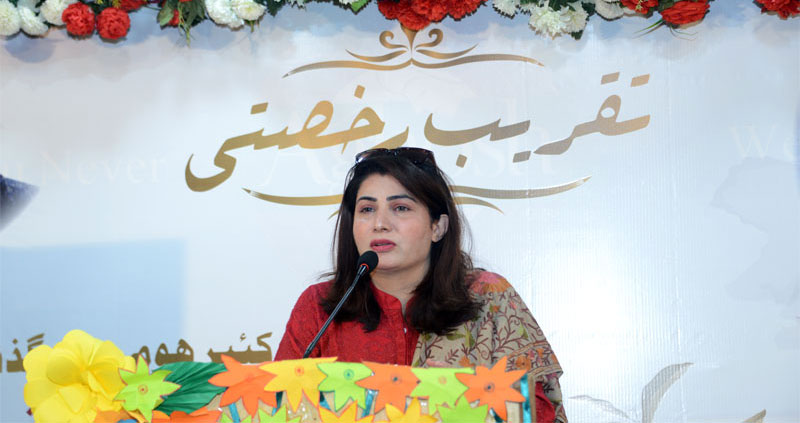 Ms. Tanzila Imran, member of Chief Minister's Task Force for Women Empowerment, said that Imran Khan talks about the model of the State of Medina with conviction and sincerity of purpose. She said that after visiting MQI institutions, she can say for sure that these institutions are the practical model of Riyasat-e-Madina. She extended her prayers and best wishes for the establishment of Minhaj-ul-Quran's welfare city.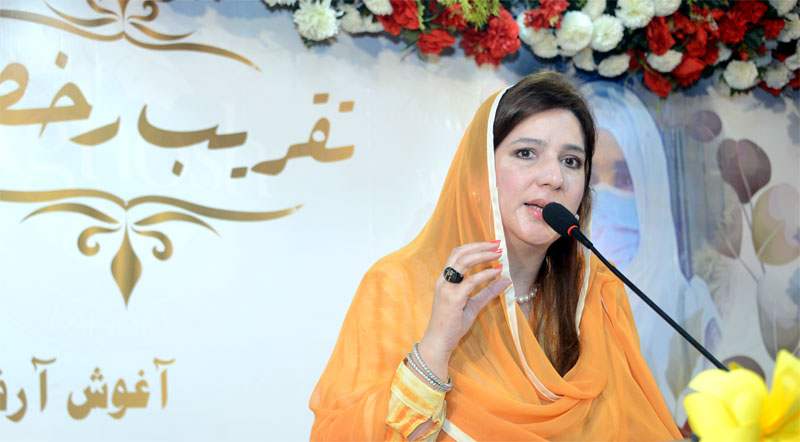 Ms. Jahan Ara Wattoo, daughter of former CM Punjab Mian Manzoor Ahmad Wattoo said in her speech that Allah puts the love for the orphan in the hearts of those with whom He is pleased. She said that she felt greatly comforted and happy by taking part in the marriage ceremony of an orphan girl. She said that her prayers are with Shaykh-ul-Islam Dr Muhammad Tahir-ul-Qadri and his welfare institution, Aghosh Complex.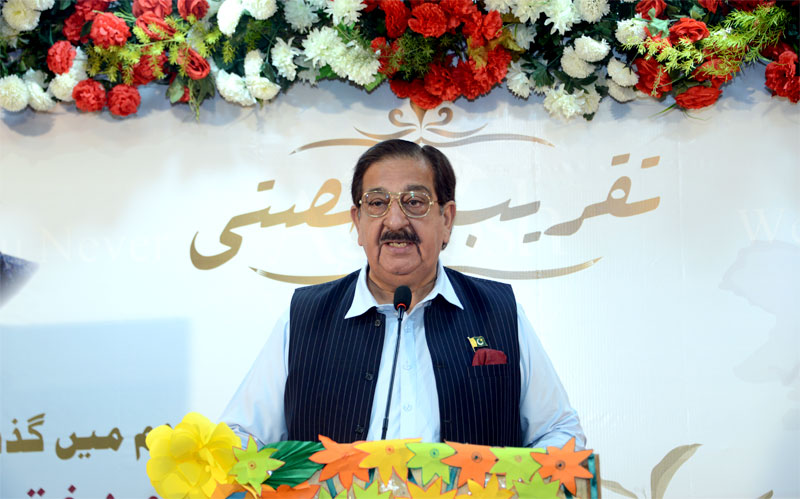 Addressing the ceremony, MQI Secretary General Khurram Nawaz Gandapur said that Shaykh-ul-Islam Dr Muhammad Tahir-ul-Qadri becomes the guardian of the daughters who join Aghosh Orphan Care Home. They do not remain orphans anymore. He said that Aghosh plays the role of a patron and parents for the orphan children. He said that every daughter living here will be married off with complete honour and respect. He said that Aghosh Complex is a permanent parental home for every daughter.
Household stuff worth lakhs of rupees was given to Rabia Khadim by Minhaj Welfare Foundation. Aghosh Orphan Care Home also arranged a luncheon for the participants of the ceremony. Joseph Hayat, Imran Zafar Butt, Principal of Aghosh Grammar Higher Secondary School, Director Public Relations Shahzad Rasool, Haji Muhammad Ishaq, Ayesha Mubashir, Ammara Maqsood, and Rafia Urooj attended the send-off for Rabia Khadim.