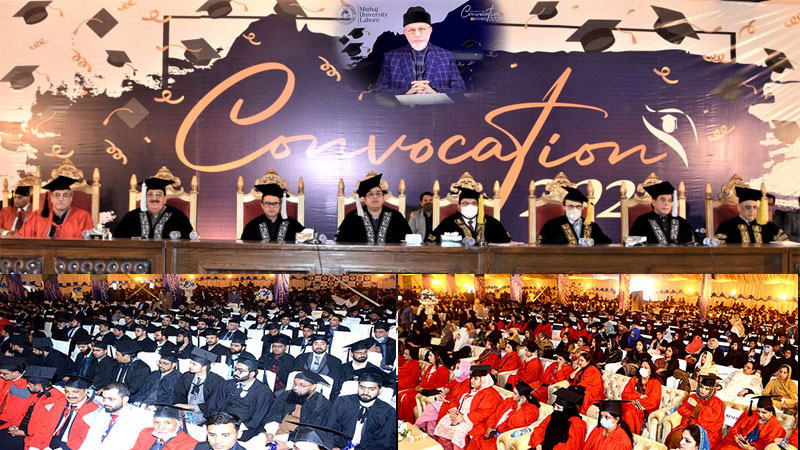 More than 3500 students were awarded with degrees in a convocation held at Minhaj University Lahore. Former Prime Minister Raja Pervez Ashraf, special assistant to Prime Minister on political affairs Shahbaz Gill, spokesman of Punjab government Hassan Khawar, Secretary General MQI Khurram Nawaz Gandapur, and former education minister Mian Imran Masood attended the convocation.
Shaykh-ul-Islam Dr Muhammad Tahir-ul-Qadri, Chairman Board of Governors, MUL, Dr Hussain Mohi-ud-Din Qadri, Deputy Chairman BoG, Vice-Chancellor Dr Sajid Mahmood Shahzad addressed the ceremony and congratulated the graduating students on their big day.
Addressing the convocation, Shaykh-ul-Islam Dr Muhammad Tahir-ul-Qadri aid that the key to national development and prosperity is in the hands of the educated youth. He said that there is no point of education if it is not accompanied by moral training. He urged the youth to establish their relationship with knowledge generation and research and focus on their character building. He congratulated the graduating students and asked them to play their positive role in the development of the country.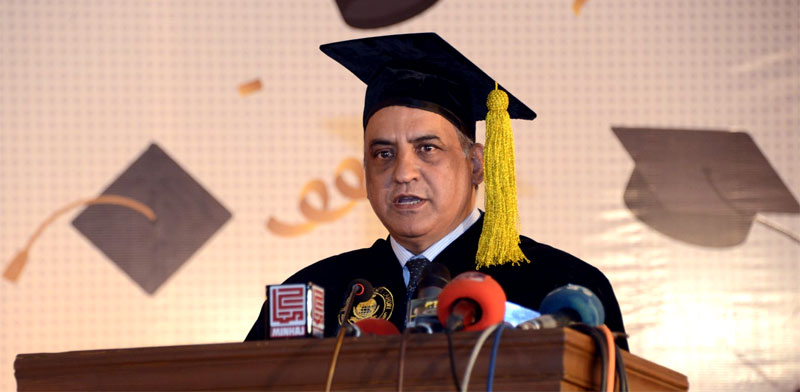 Vice-Chancellor MUL Dr Sajid Mahmood Shahzad opened the proceedings of the convocation with the permission of Deputy Chairman Dr Hussain Mohi-ud-Din Qadri. In his welcome address, he gave a brief introduction of Minhaj University Lahore and threw light on the programmes being offered at the University. He said that ML is listed in the W3 category due to the high quality of education imparted at the university.
Deputy Chairman, Board of Governors, MUL, Dr Hussain Mohi-ud-Din Qadri stated in his speech that the blend of education, research and training is a mark of distinction of MUL. He said that the university is listed among the best national and international educational institutions due to the top quality education, academic discipline and quality research.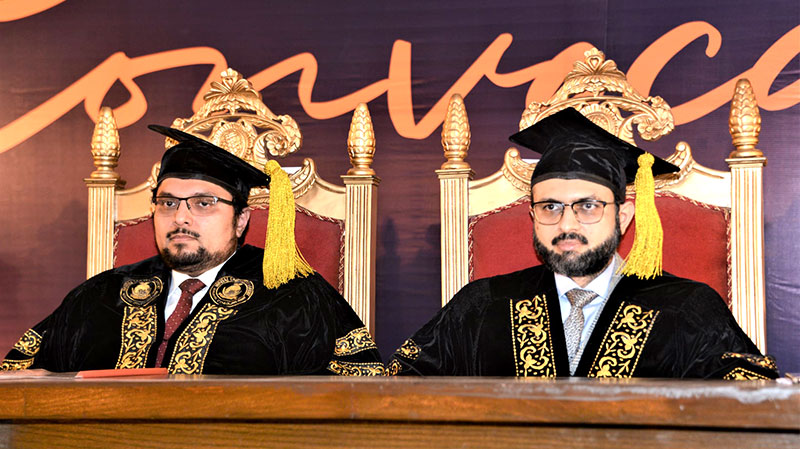 Chairman MQI Supreme Council Dr Hassan Mohi-ud-Din Qadri, Deputy Chairman BoG, MUL Dr Hussain Mohi-ud-Din Qadri, Vice-Chancellor Dr Sajid Mahmood Shahzad gave away gold medals and merit certificates among the best performing students belonging to different departments of the University.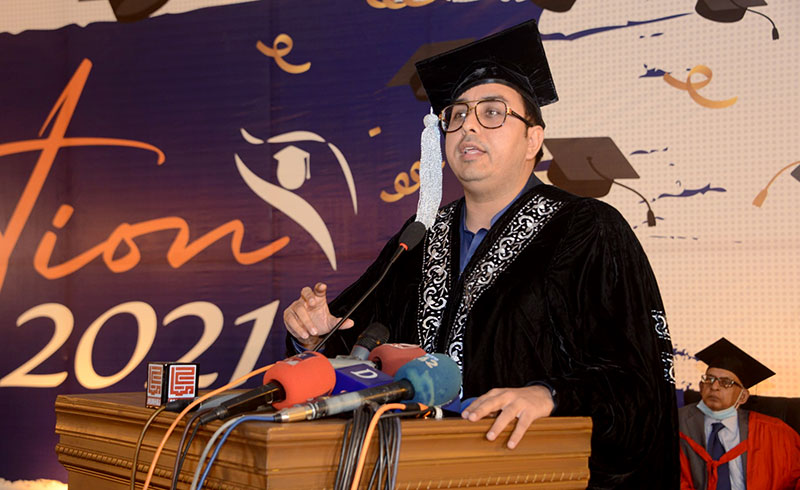 Addressing the convocation, Dr Shahbaz Gill, Prime Minister's special assistant on political affairs, said that he was ashamed of tragedies such as Sialkot and Model Town. He said that chaos reigns supreme when justice is not delivered. He said those who indulged in the act of lynching a Sri Lankan national to death will be brought to justice. He said that justice in the Model Town case is not being administered because senior bureaucrats of grade 21 and 22 as well as the political elite are involved in it. He congratulated Shaykh-ul-Islam Dr Muhammad Tahir-ul-Qadri and Minhaj University Lahore on their role in the promotion of education in the country.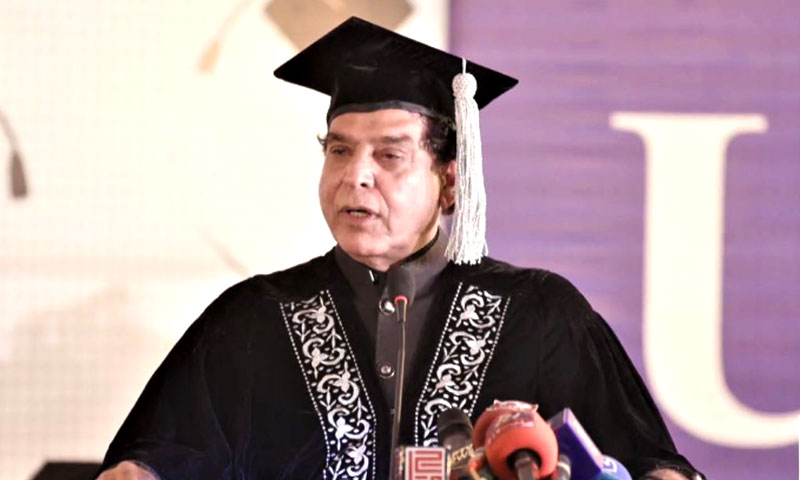 Former Prime Minister and senior PPP leader Raja Pervez Ashraf said in his speech that Shaykh-ul-Islam Dr Muhammad Tahir-ul-Qadri has presented enlightened and peaceful face of Islam to the world. He said that the spread of intolerance in society is a matter of serious concern. He said that we need to put our heads together to ponder over the ways and means to promote the culture of tolerance, adding that these precisely are our values and the way forward for us as a nation.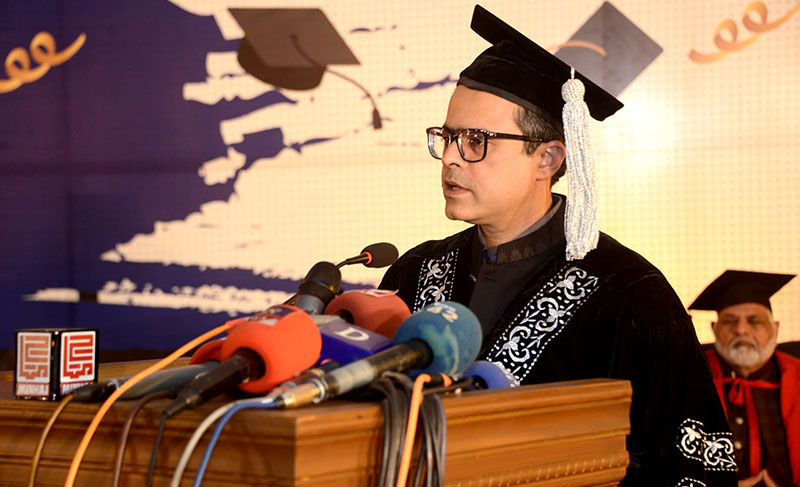 While addressing the convocation, Hassan Khawar, spokesman of the Punjab government, said that we need to ponder over the tragedies such as the one that happened in Sialkot in an effort to find out as to where we are making mistakes. He said that the justice system and the writ of the state will have to be ensured to bring such incidents under check.
At the end of the convocation, more than 3500 students of BS, MA, M. Phil and PhD programmes from 2014 to 2020 were awarded degrees. Gold medals were distributed among 179 students who performed exceptionally well, whereas Roll of Honors and merit certificates were given to 278 students in the ceremony.
The ceremony was attended by Registrar Minhaj University Lahore Dr Khurram Shahzad, central Secretary Information MQI Noorullah Siddiqui, Shahzad Rasool, Haji Muhammad Ishaq, Hafiz Chaudhry, Tanzila Imran, chairperson task force on women empowerment, political activist Jahan Ara Wattoo, Azhar Zaidi, deans, faculty members of various departments of MUL as well as students and their parents.