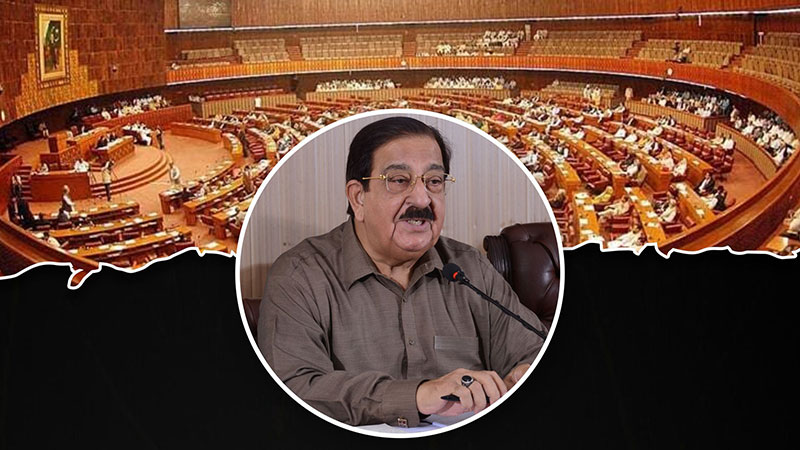 PAT Secretary General Khurram Nawaz Gandapur has said that the Supreme Court is being humiliated in the garb of parliamentary sovereignty. He asked which progress and stability is being talked about by negating the constitutional role of the judiciary. He said the prestige of Parliament gets compromised when those who join it have questionable conduct. He said that the defamation campaign of the national institution should be stopped forthwith.
Khurram Nawaz Gandapur said that we do not accept such democracy in which the money launderers and those indicted of the multiple crimes choose to threaten the judiciary. He said that the national economy is in a state of coma due to the 'Iqamas'. He said that it is important to respect the verdicts of the judiciary to ensure that the constitutional order stays intact. He warned that if the government did not stop its anti-Supreme Court campaign, the country would sink deeper into anarchy.
Responding to the statement that Khawaja Asif made at the floor of the National Assembly, PAT Secretary General said that the practice of looting the national resources by holding the coveted post of the country's prime minister should also be done away with. He said that PAT is fully ready to take part in the upcoming elections. He said that the preparation for elections and the public contact drives are in full gear. He said that the current outdated anti-people system has jammed the wheel of national progress. He said that if the country is to be saved, then the oppressive system would have to be got rid of.
Khurram Nawaz Gandapur said that those who benefited from the system are also calling it out for its viciousness. He said that continued political mismanagement has led to a massive increase in the unemployment rates, economic decline, lawlessness and corruption. He said had the current system not been in vogue here, Pakistan would not have been facing the kind of grave crises it is facing now. He said whether PAT is inside the Assembly or outside of it, the change in the system is our mission.