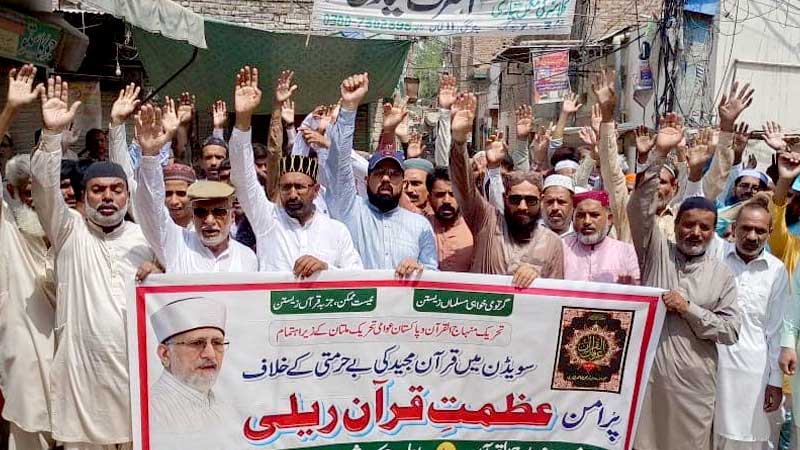 MQI and PAT took out processions and rallies across the country under the theme of 'Azamt-e-Quran'. The scholars belonging to MQI addressed these rallies in which they threw light on the teachings of the Holy Quran.
Addressing Friday's congregation, senior MQI leader Rana Muhammad Idris said that the Holy Quran is a source of guidance and a means of salvation not only for Muslims but also for the entire humanity. He said if non-Muslims understand the teachings of Islam with sincerity of heart, we are confident that their hearts will be illuminated with the light of guidance. He said that MQI is a global movement working to promote the message of the Holy Quran in the world.
Thousands of people stood up, held each other's hands and demanded that the practice of desecrating the Holy Quran in the name of freedom of expression should be done away with. They called for legal measures to put an end to such practices that hurt the emotions of billions of Muslims around the world.
Allama Muhammad Idrees said that all religious books and holy personages are sacred and as Muslims, it is our duty to respect them. He said those who indulge in desecrating the holy books not only destroy peace and amity but also damage the spirit of interfaith harmony. He said a true Muslim can never be extremist, adding that our faith teaches us tolerance, respect for all, patience and forbearance.