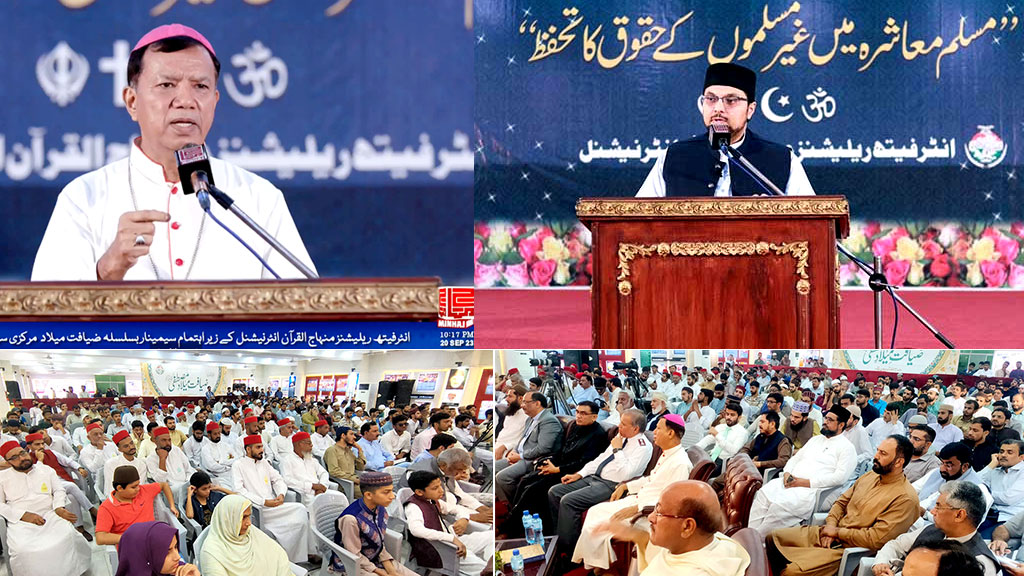 President MQI Prof. Dr. Hussain Mohi-ud-Din Qadri attended Milad feast arranged at the central secretariat in celebration of the holy month of Rabi-ul-Awwal. Religious scholars and faith leaders from different religions were also invited to the feast.
Dr. Hussain Mohi-ud-Din Qadri gave a talk on the rights of non-Muslims in an Islamic society in the light of the teachings of the Holy Prophet (PBUH). He said that the social order given by the Prophet of Islam (PBUH) was based on respect for each other. All citizens of an Islamic state were asked to deal with one another with utmost respect. He said that the society in general and the government in particular is responsible for the protection of the life, liberty, honour and property of non-Muslim citizens.
Dr. Hussain Mohi-ud-Din Qadri said that intolerance and lack of respect for the opinions of one another is the biggest challenge facing us as a society. He said if we wanted Pakistan to become a peaceful country, then we were duty bound to impart intellectual training to our youth. "Subjects such as interfaith harmony, interfaith relations, respect of humanity and religions needed to be added to the curriculum of educational institutions," he said.
Dr. Hussain said that when school children, boys and girls are taught these values from a young age, they would grow up as informed citizens and would be able to see through the plans of extremist forces who misinterpret the teachings of religion to push their nefarious agendas. He also highlighted the need for holding peace conferences, discussions, and seminars in educational institutions to put up an intellectual front against the forces of doom and gloom that seek to hurt the interfaith relations. He asked the religious scholars to give speeches on the topics of interfaith harmony, peace, and dialogue in order to teach the masses about the importance of these values for the construction of a peaceful society.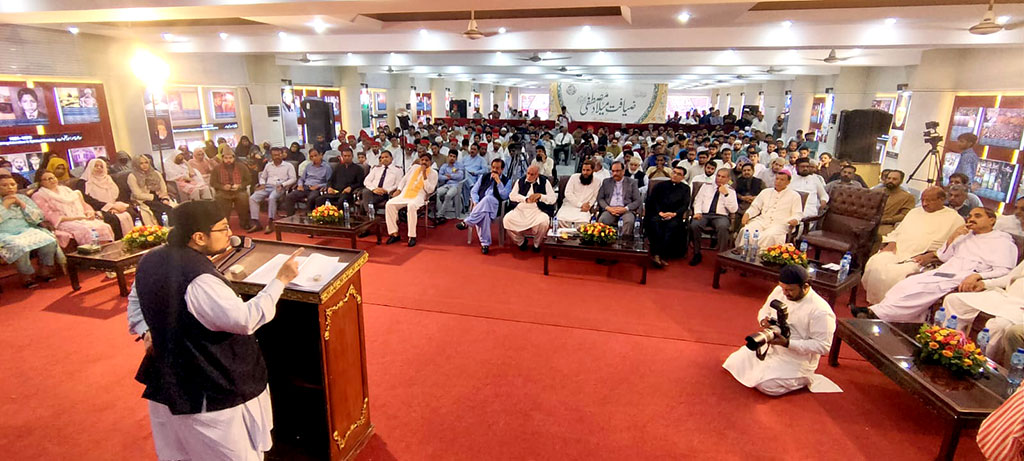 Dr. Hussain Mohi ud Din Qadri delivering a speech at the Interfaith Milad Feast Seminar
Expressing their views in the ceremony, the faith leaders thanked the interfaith Relations Department of MQI for inviting them to join Milad feast. They said the Holy Prophet (PBUH) is the prophet of mercy and peace for the entire humanity. They also paid rich tribute to Shaykh-ul-Islam Dr. Muhammad Tahir-ul-Qadri for promoting interfaith harmony by patronizing a structured dialogue between Muslims and non-Muslims under the platform of MQI.
Khurram Nawaz Gandapur, Archbishop Sebastian Francis Shaw, Reverend Dr. Majid Abel, Reverend Father James Chanan, Reverend Qaiser Nadeem Joseph, Saleem Shakir, Col MacDonald Chandi, Pandit Amarnath Randhawa, Allama Makhdoom Asim, Qari Khalid Mahmood, Prof Mahmood Ghanzavi, Dr Sarwa Bhooma, Father Pascal, Pir Naubahar Shah, Saqib Bhatti, GM Malik, Raja Zahid Mahmood, Sohail Ahmad Raza, Shahzad Ahmad Khan, Aurengzeb Khan, Muhammad Tayyab Zia, Hafiz Ghulam Farid, Syed Farzand Ali, Aisha Shabbir, Marayam Aslam, and the workers and staff members of MQI secretariat were present on the occasion.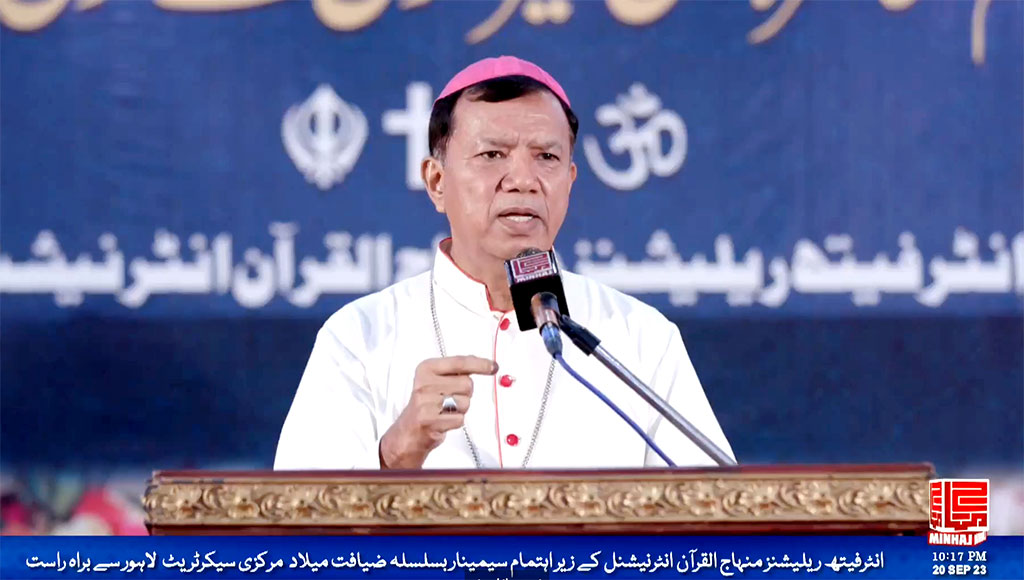 Archbishop Sebastian Francis Shaw delivering a speech at the Interfaith Milad Feast Seminar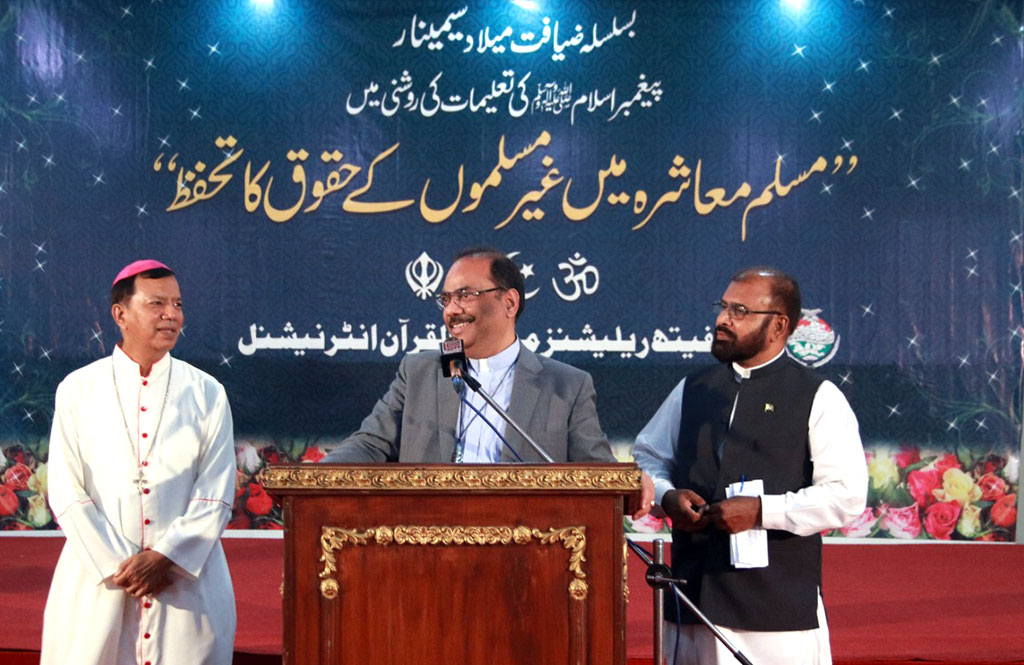 Reverend Dr. Majid Abel delivering a speech at the Interfaith Milad Feast Seminar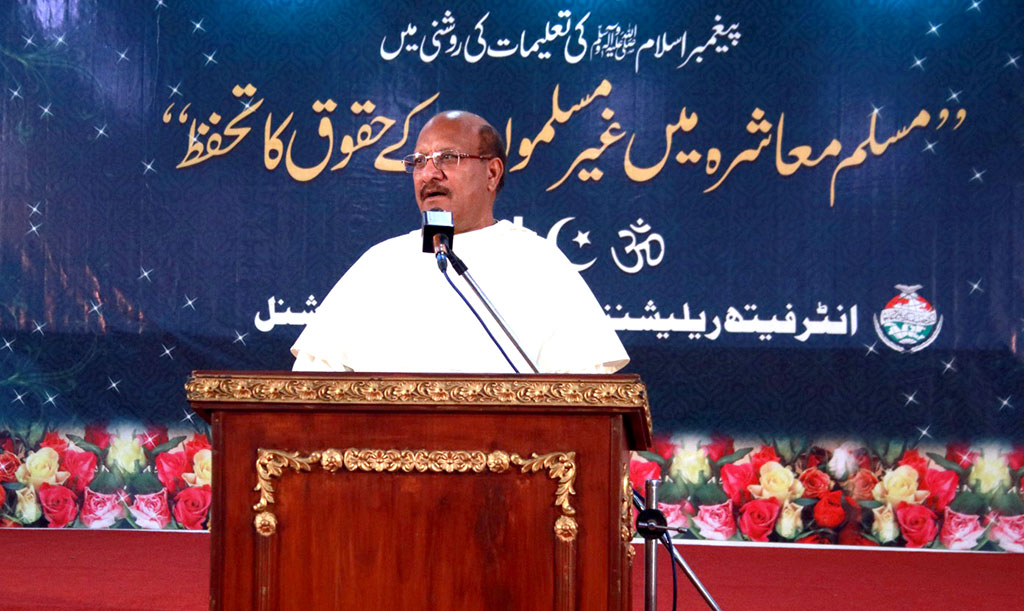 Reverend Father James Chanan delivering a speech at the Interfaith Milad Feast Seminar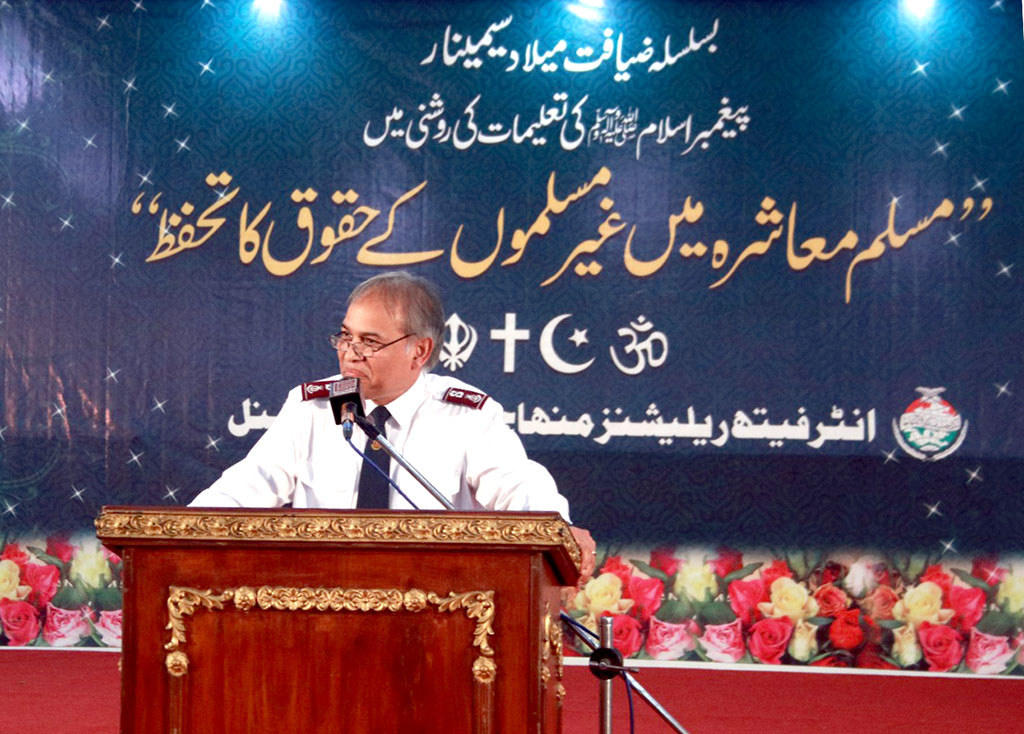 Col MacDonald Chandi delivering a speech at the Interfaith Milad Feast Seminar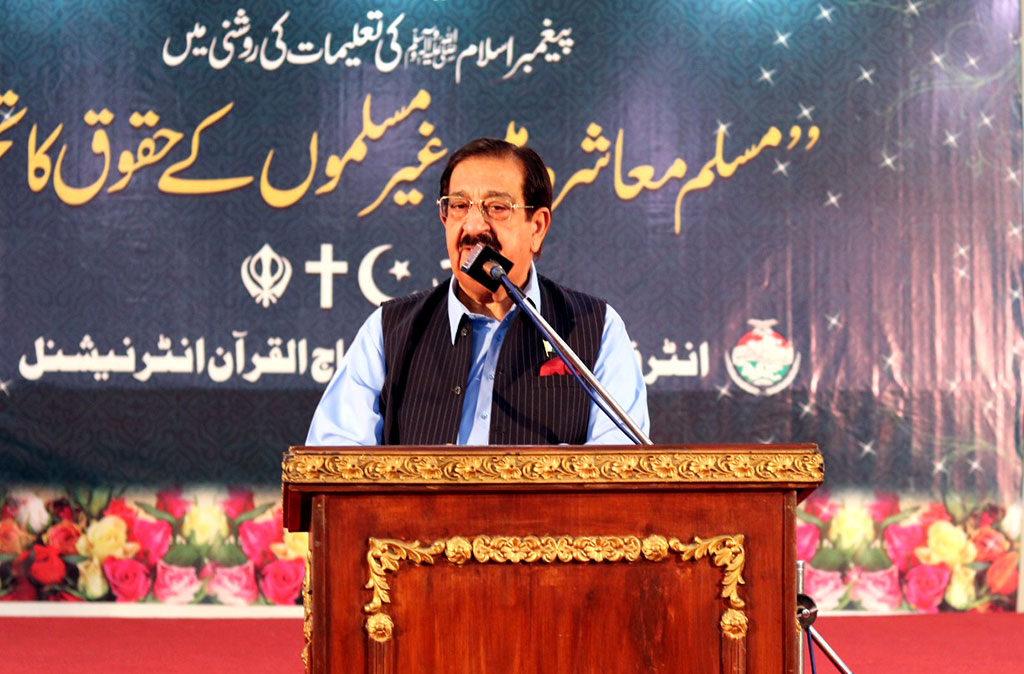 Khurram Nawaz Gandapur delivering a speech at the Interfaith Milad Feast Seminar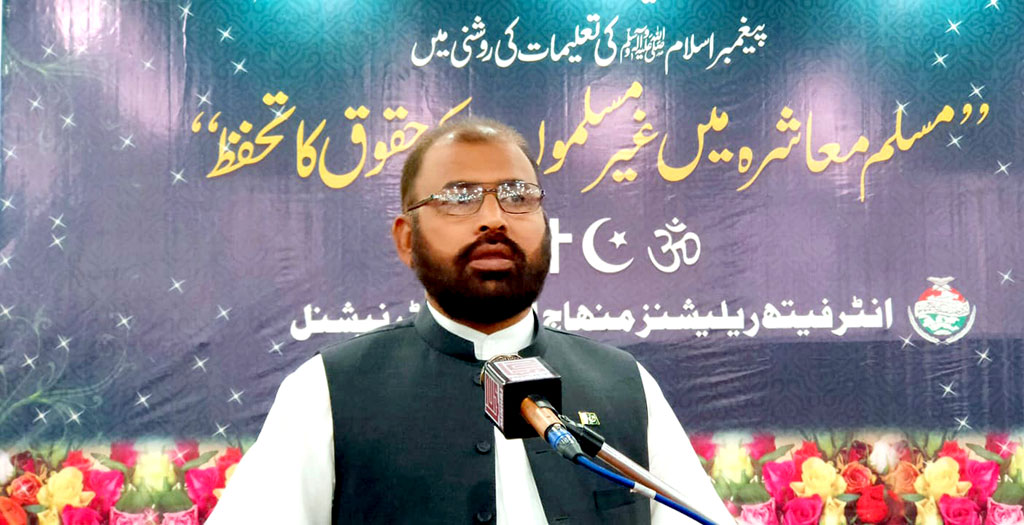 Sohail Ahmad Raza delivering a speech at the Interfaith Milad Feast Seminar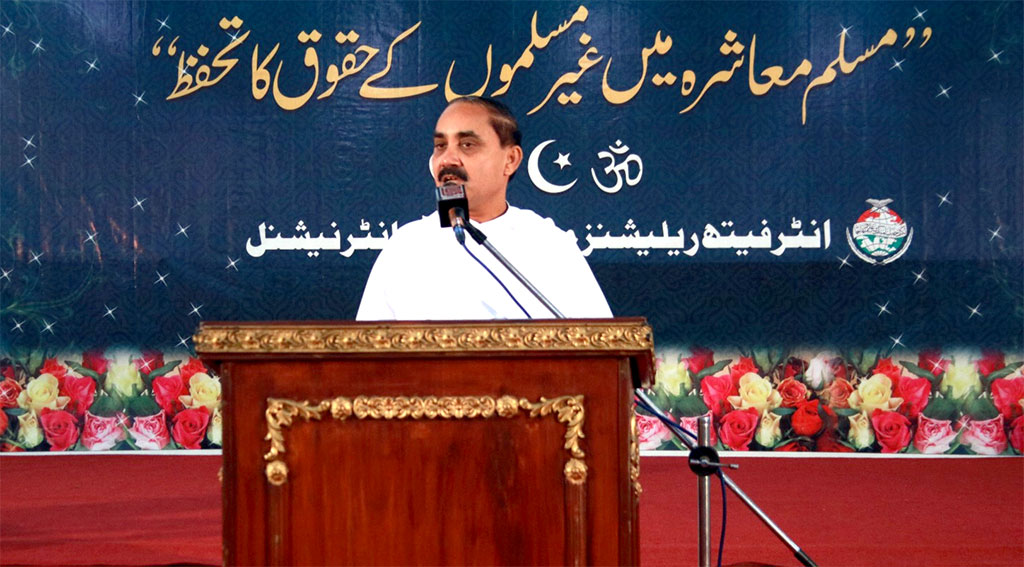 Father Pascal Polus delivering a speech at the Interfaith Milad Feast Seminar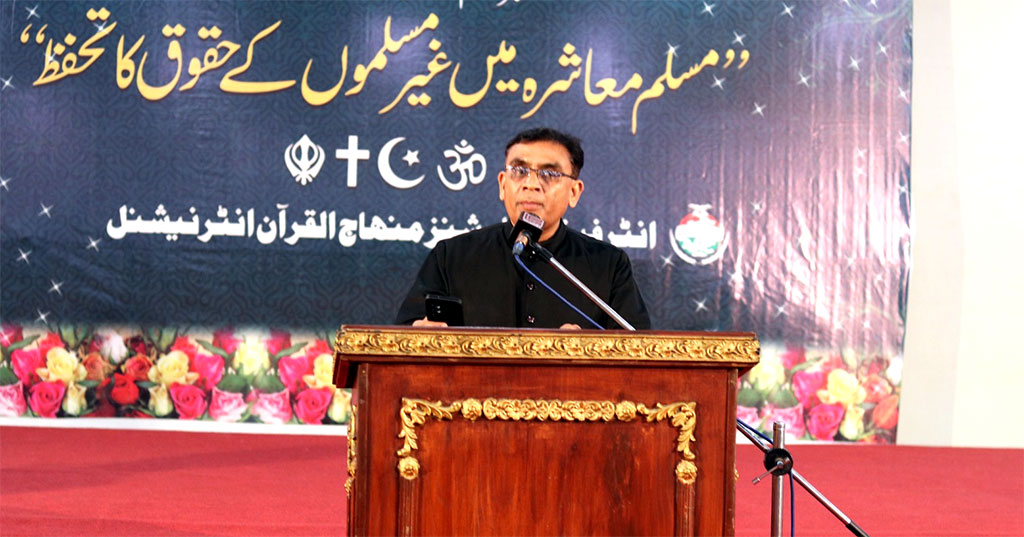 Reverend Qaiser Nadeem Joseph delivering a speech at the Interfaith Milad Feast Seminar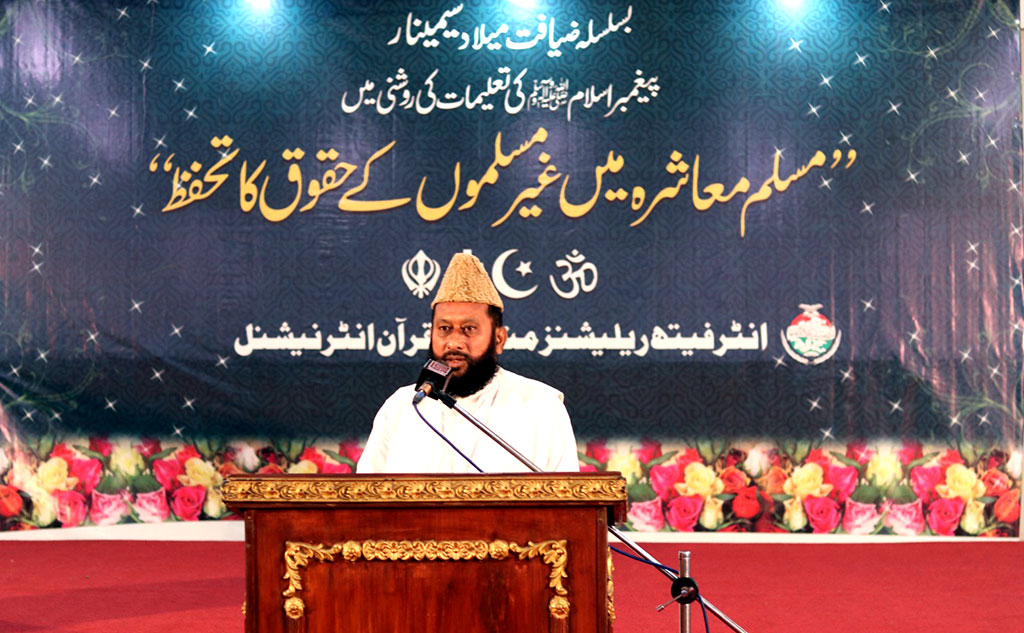 Qari Khalid Hussain delivering a speech at the Interfaith Milad Feast Seminar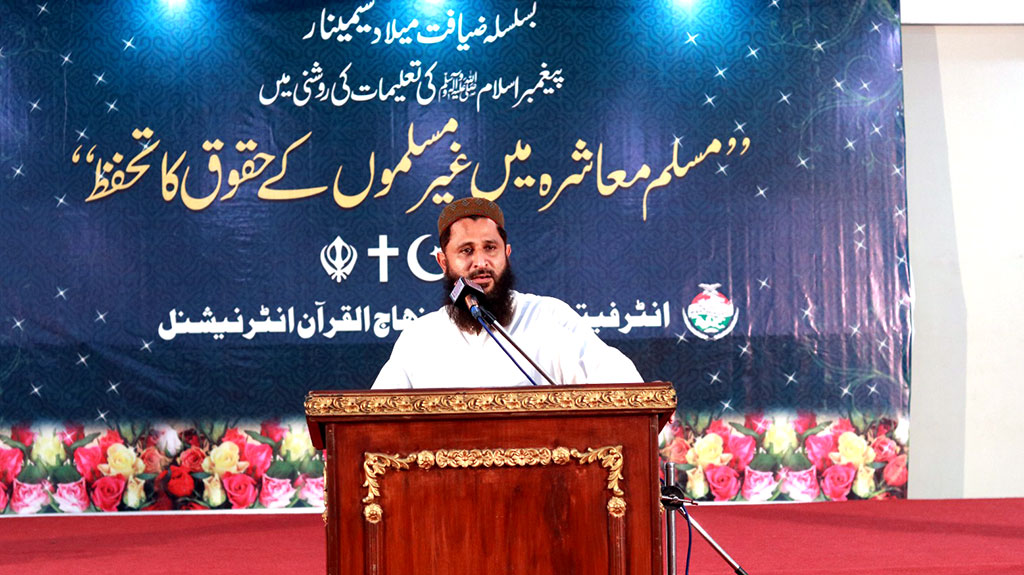 Allama Makhdoom Asim delivering a speech at the Interfaith Milad Feast Seminar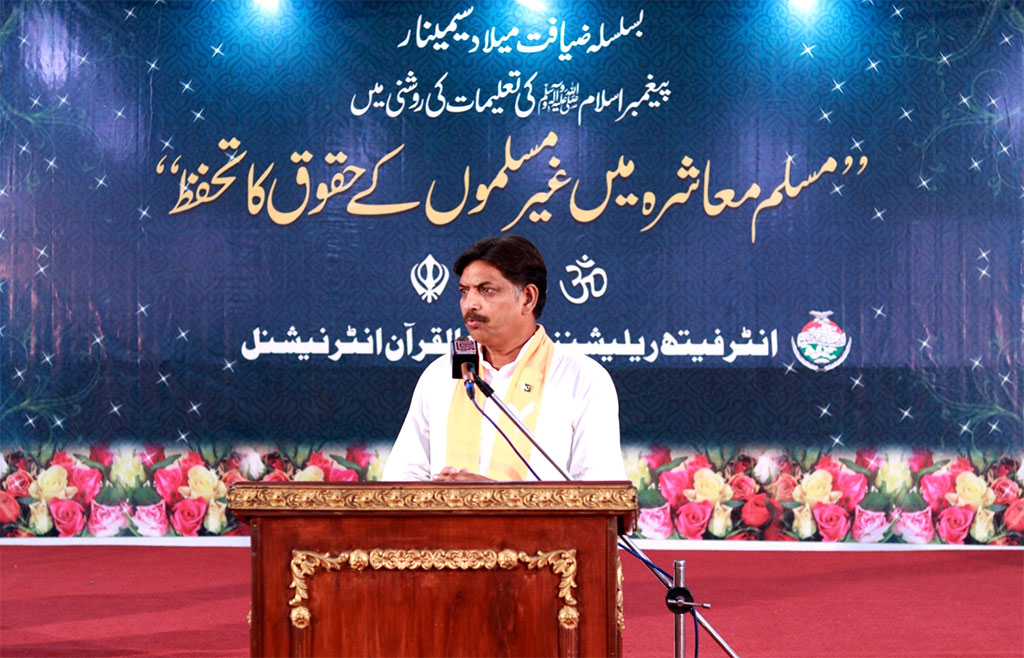 Pandit Amarnath Randhawa delivering a speech at the Interfaith Milad Feast Seminar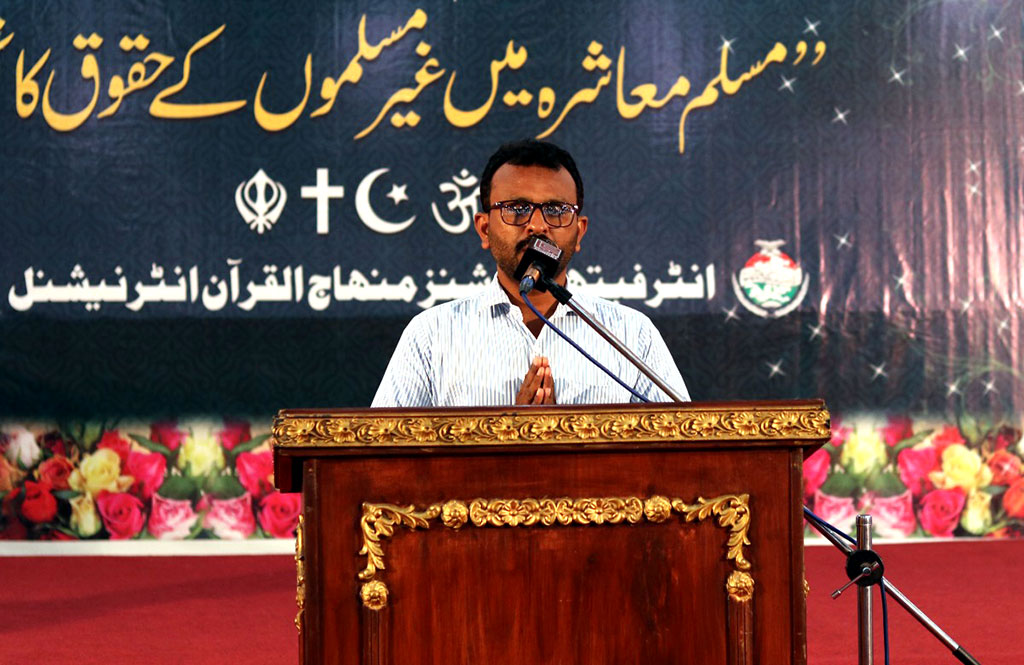 Dr Sarwa Bhooma delivering a speech at the Interfaith Milad Feast Seminar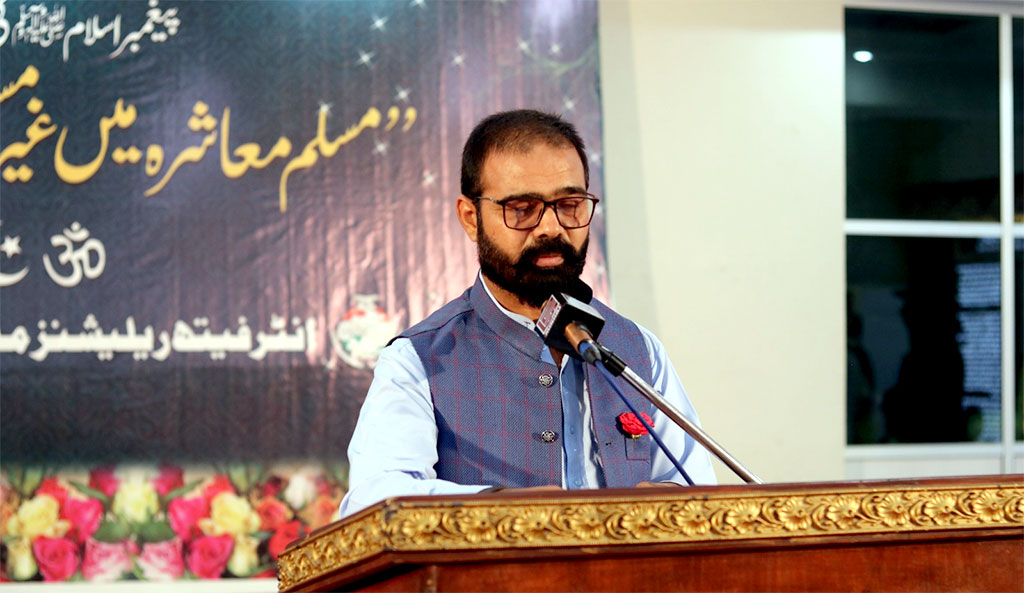 Aurangzeb Raza delivering a speech at the Interfaith Milad Feast Seminar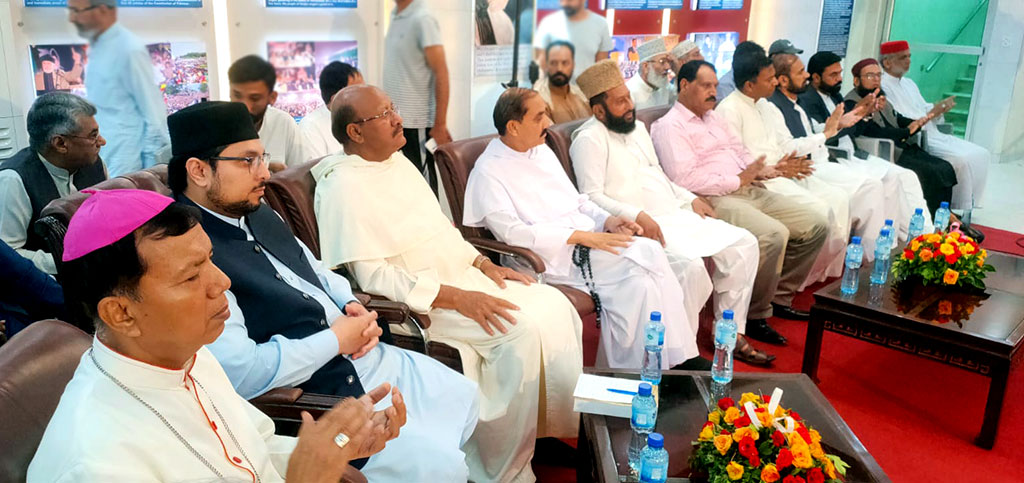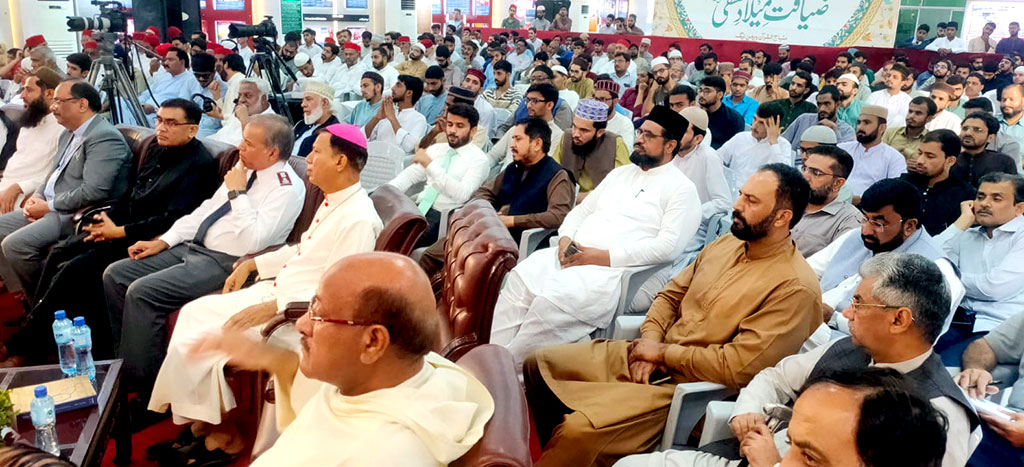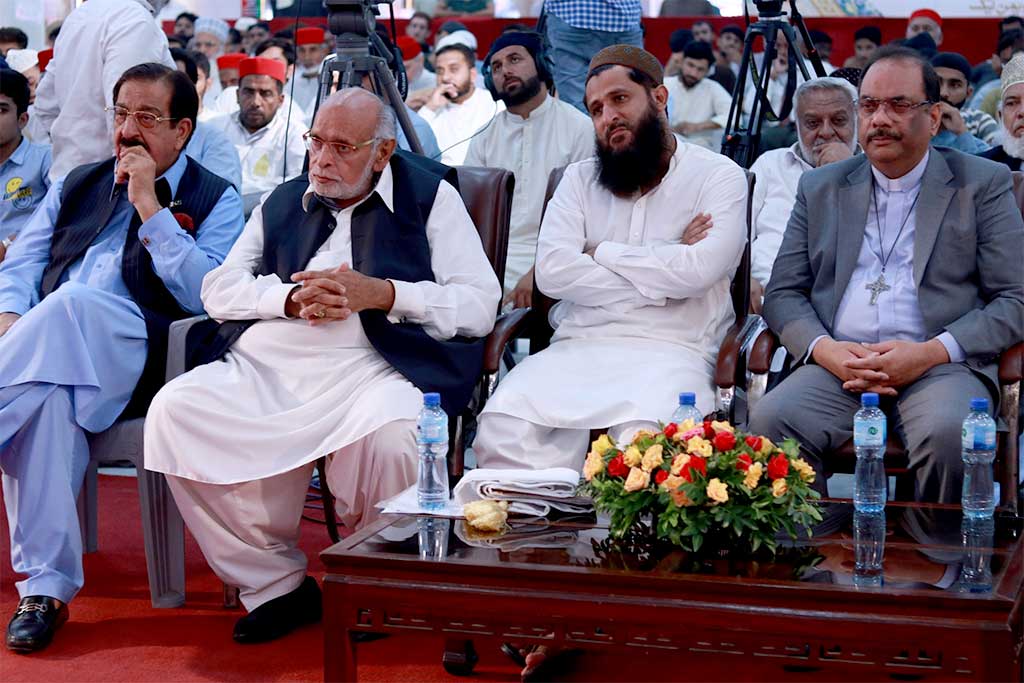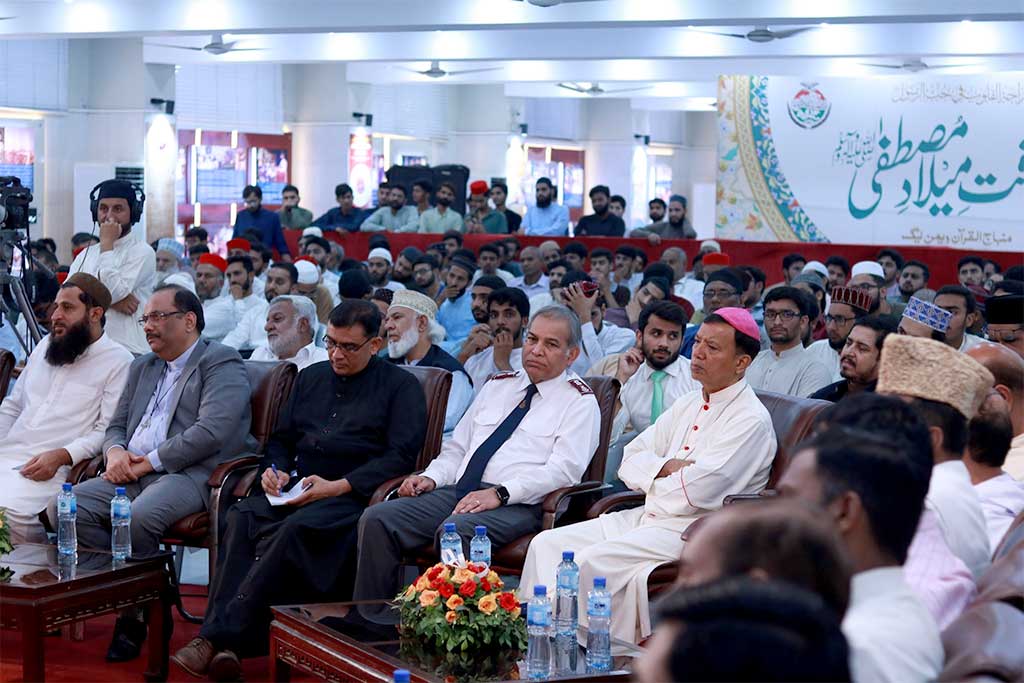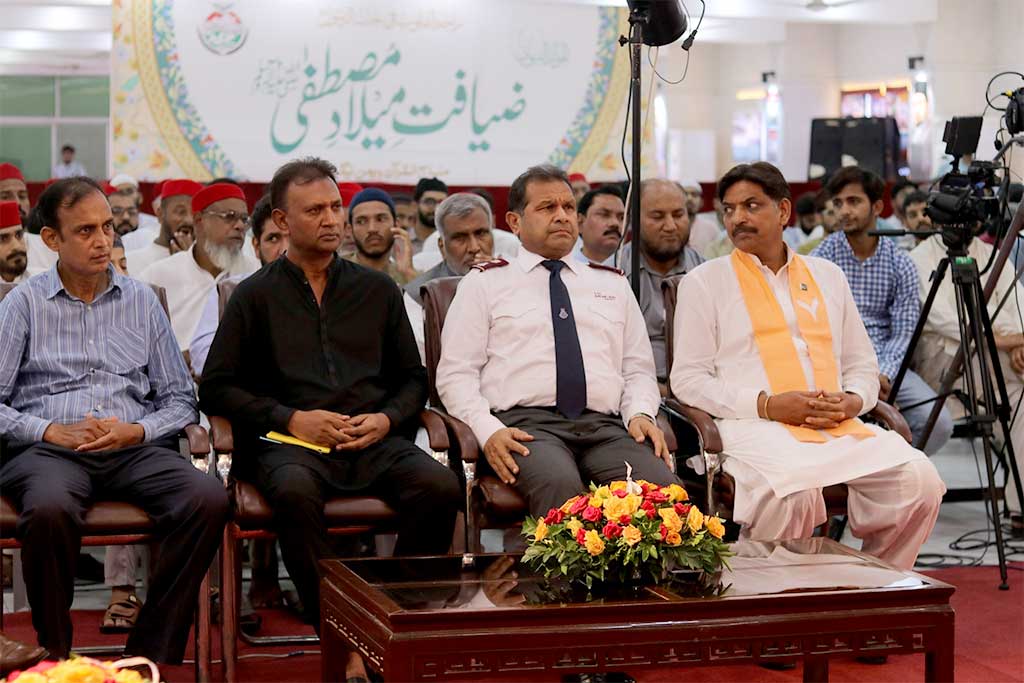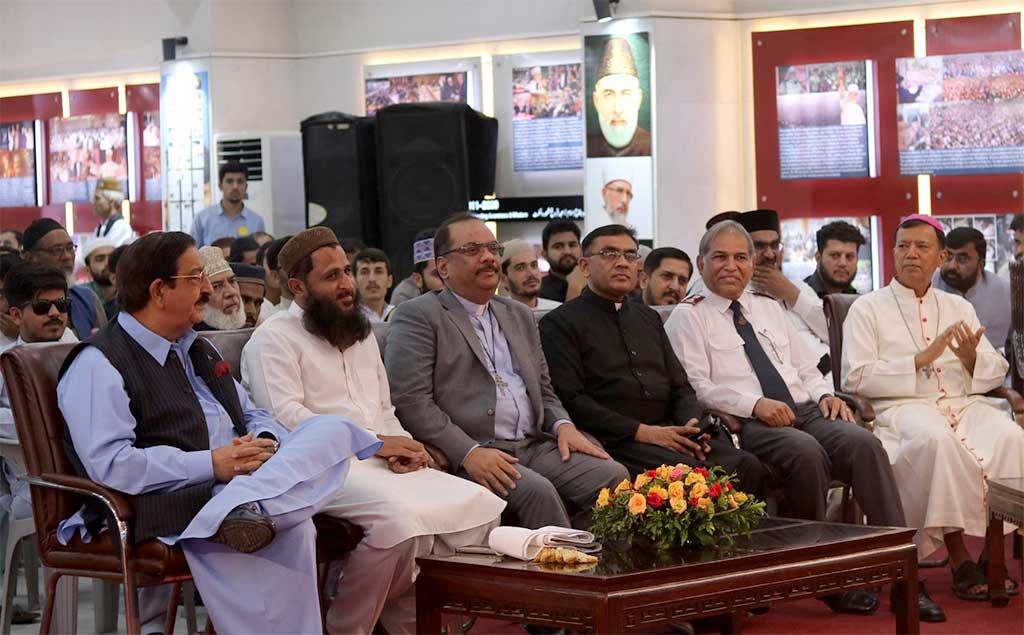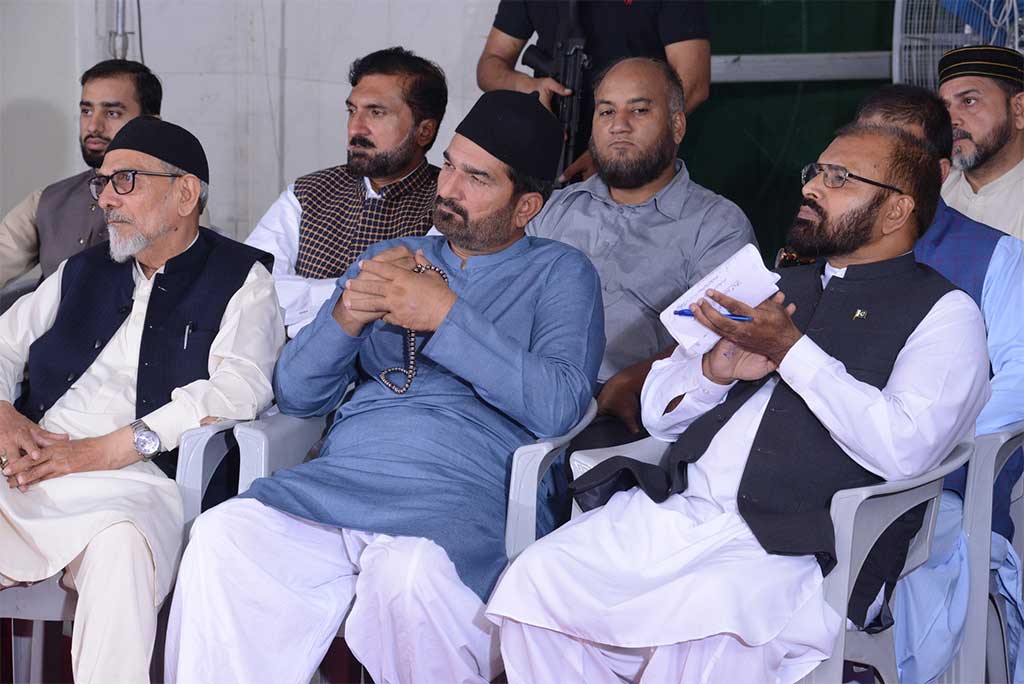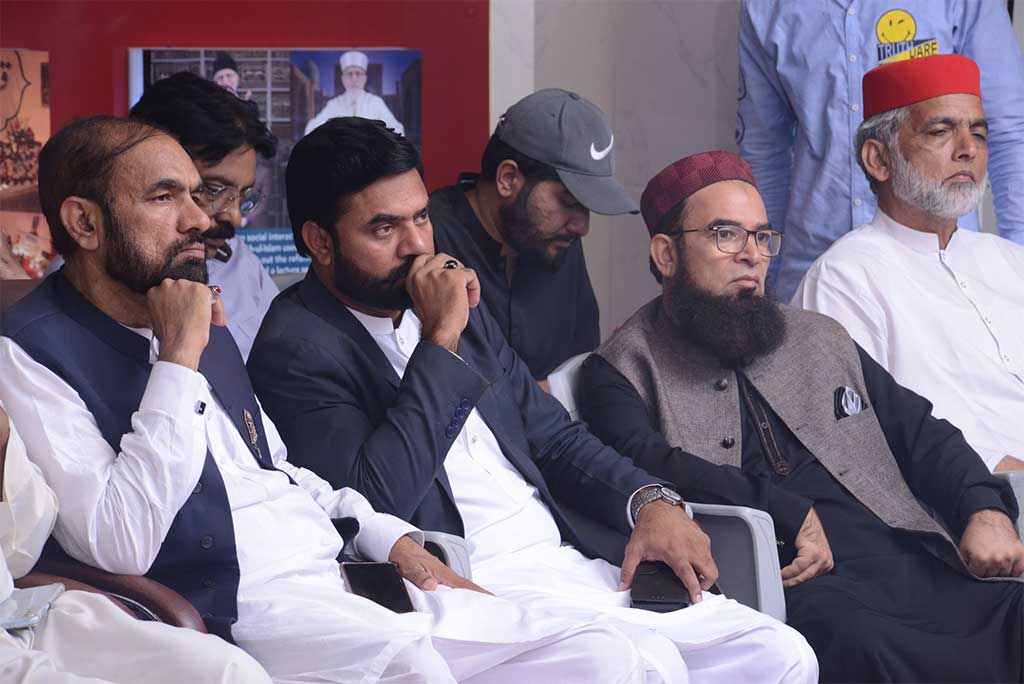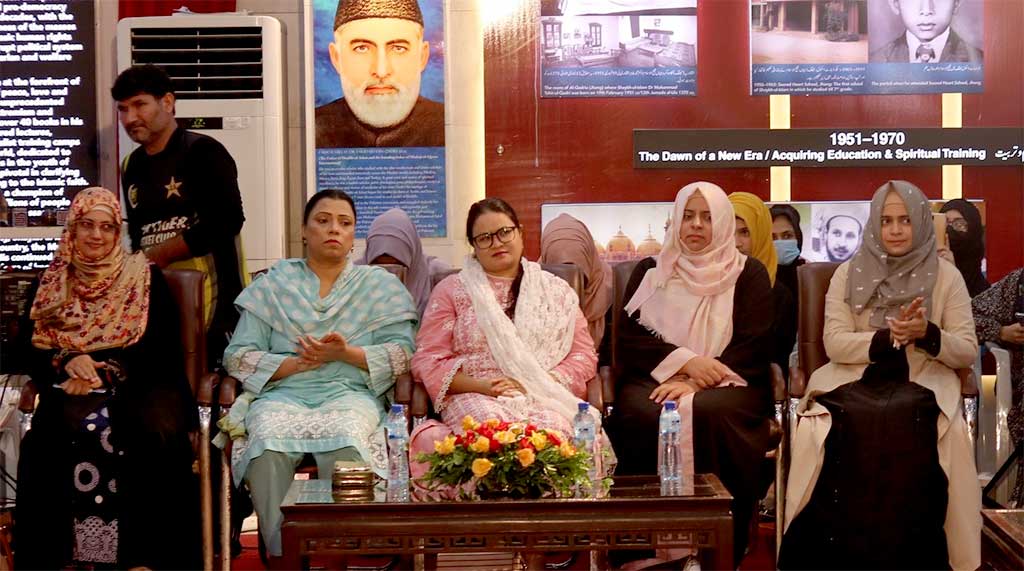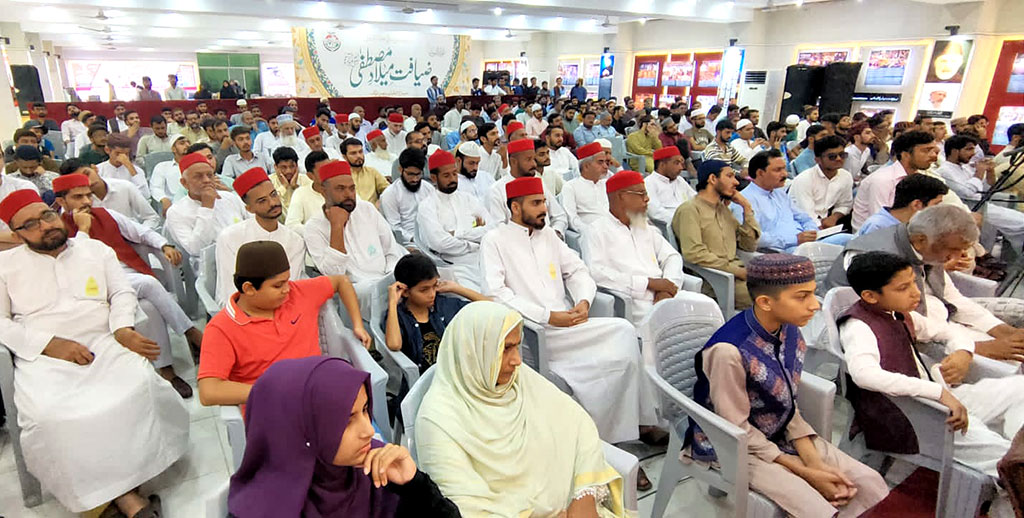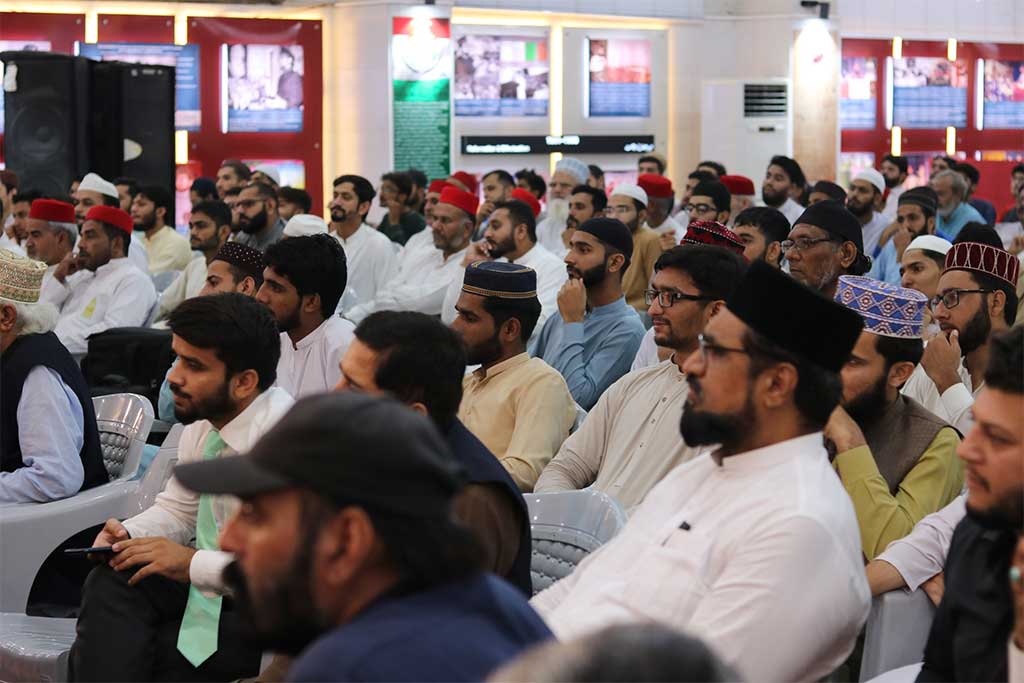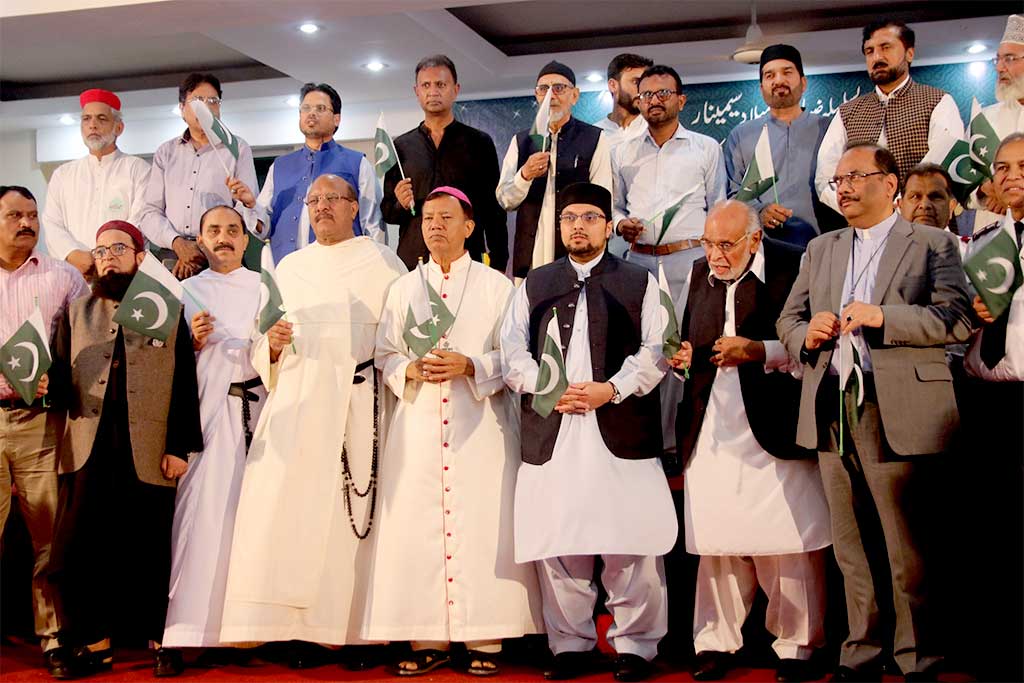 Reception of Guest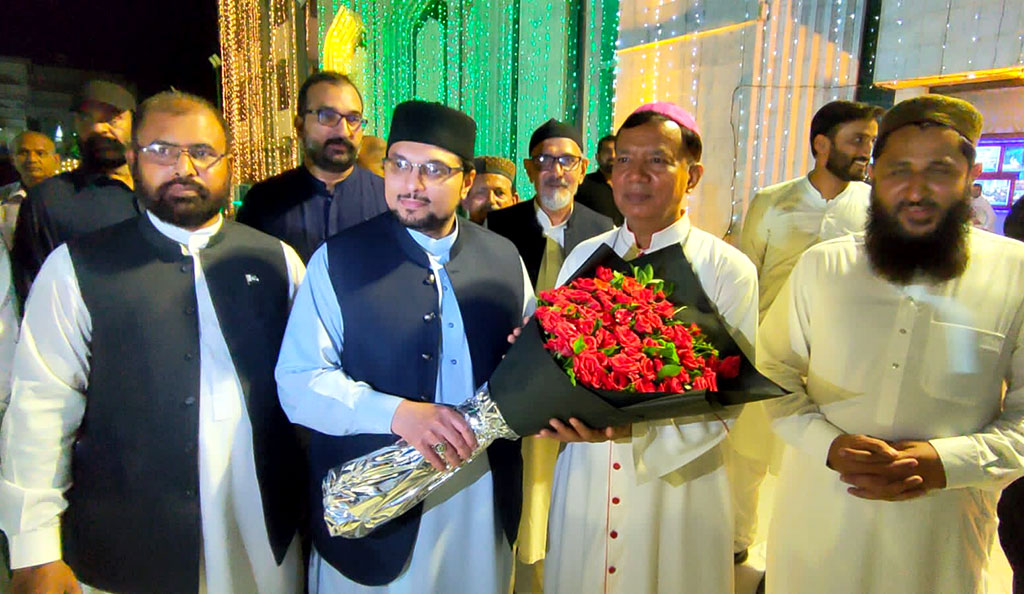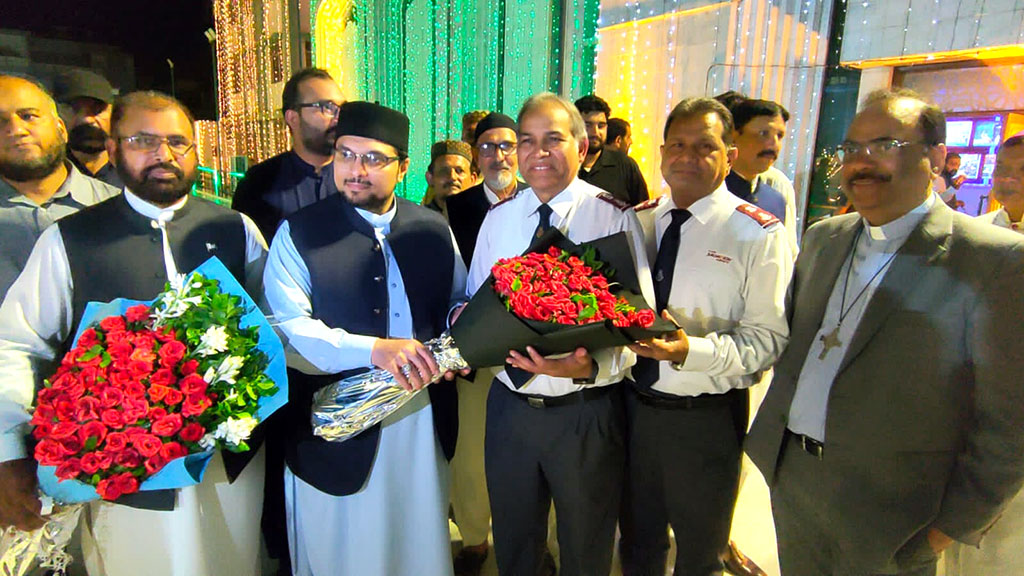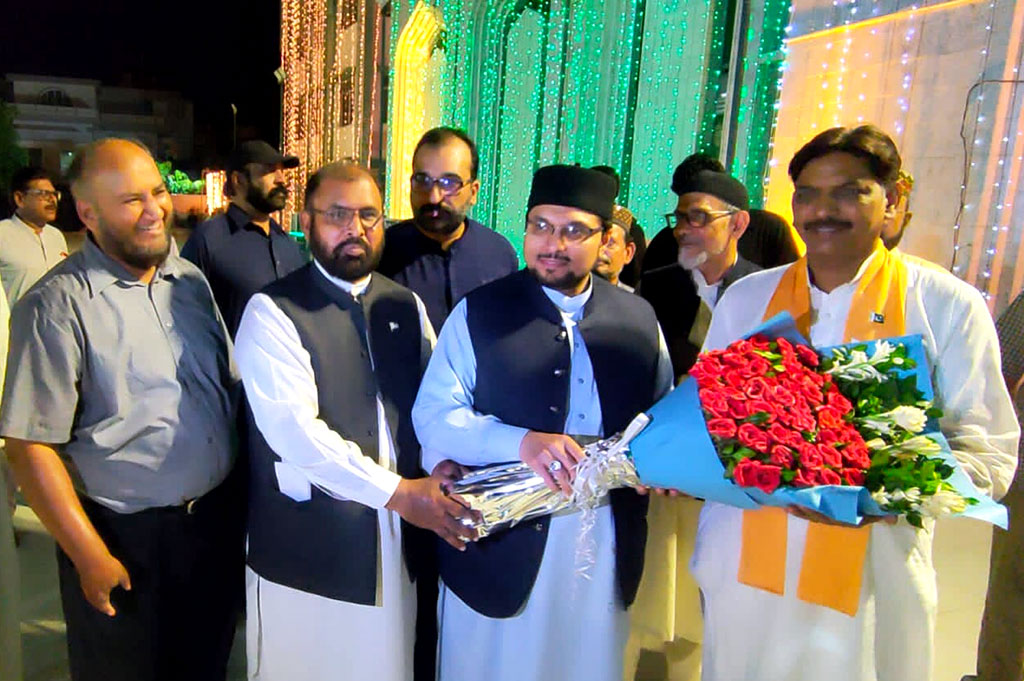 Group Photo