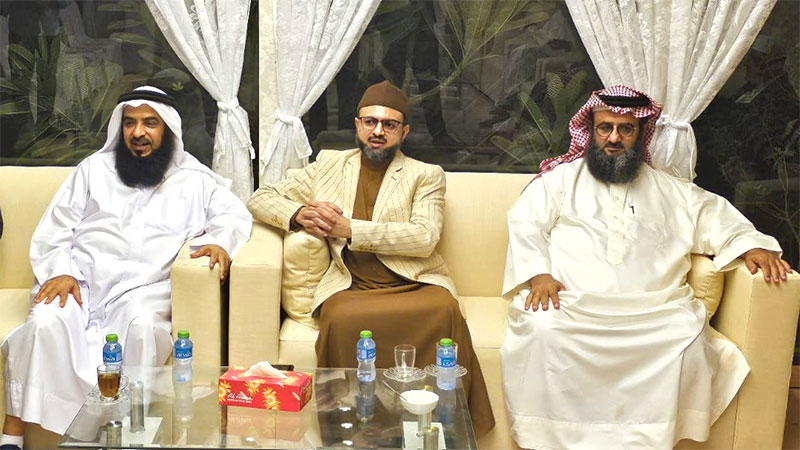 Chairman MQI Supreme Council Dr. Hassan Mohi-ud-Din Qadri met with Abdul Rahman Al-Maawda, member of the Majlis Shura (Senator of Bahrain) and gifted him the recently launched Encyclopedia of Hadith Sciences compiled by Shaykh-ul-Islam Dr. Muhammad Tahir-ul-Qadri, which the former appreciated.
Dr. Hassan Mohi-ud-Din Qadri, who is on a visit to Bahrain, also held meetings with the people belonging to different segments of society including traders, religious scholars and local notables. Muhammad Ashraf Bhindar, Adeel Sajid Khan, and Fakhar Islam were also present on the occasion.
Dr. Hassan also visited a prominent educational institution, BIFB. He was briefed about the various educational programs and departments of the institutions on the occasion. Head of Islamic Banking and Finance Dr. Rizwan Malik, Head of Marketing and Corporate Communication Ms. Amal Alswarani and Principal BIFB Ahmad Assad Mehmood received him warmly on his arrival.