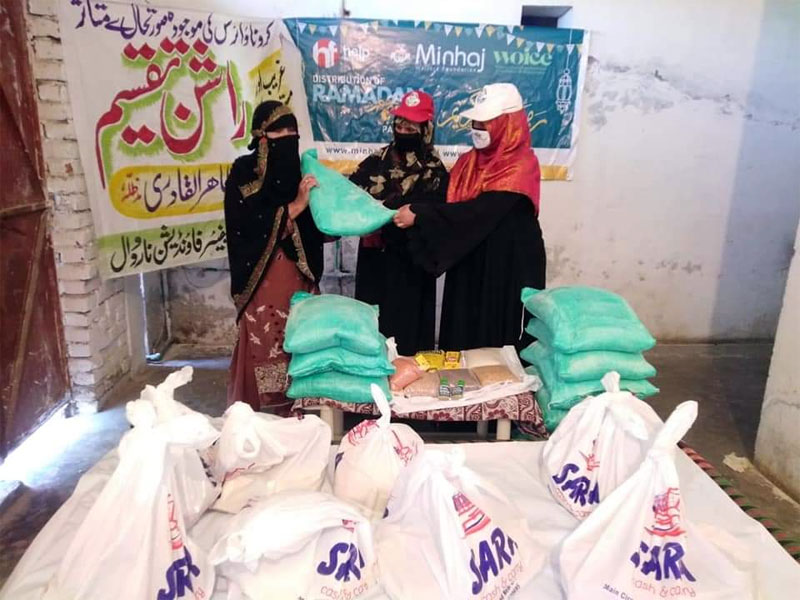 WOICE department of Minhaj-ul-Quran Women League in collaboration with the Minhaj Welfare Foundation has started its "Food Support Program" all across Pakistan to extend its help to those families that are affected by the country's ongoing lockdown.
Coronavirus outbreak has disrupted the routine life and greatly affected the lower-income families and specifically the daily-wagers. To cope with the prevailing challenges, WOICE is working diligently to assist the affected families as per capacity.
Monthly ration packages have been distributed among more than 300 families so far. Ration packages include monthly grocery items necessary for each family which includes flour, wheat, lentils, grains, rice, cooking oil, pulses, fruits, and vegetables.
Gujranwala team has been able to reach out to around 200 so far and WOICE teams in Narowal, Jhelum and Nawabshah have also distributed the support packages. The purpose behind this campaign is to seek Allah Almighty's pleasure by helping the needy in such crucial times.