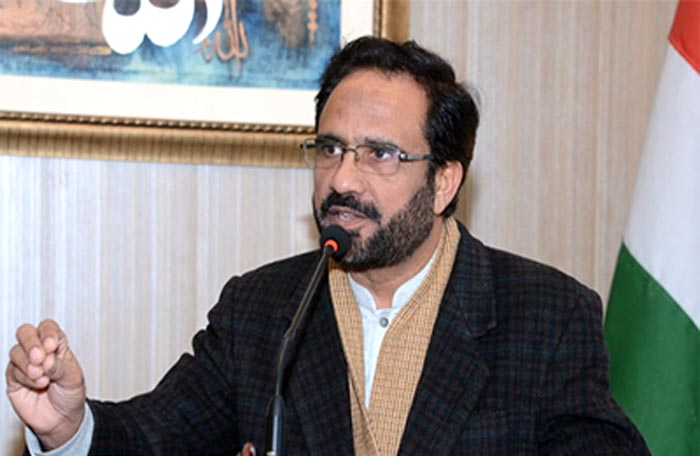 PAT Secretary Coordination Arif Chaudhary has said that the process of reorganization of Pakistan Awami Tehreek is underway throughout the country. He said that the party would be strengthened at the Tehsil and union council levels across all provinces. He said that the purpose of the reorganization is to enable the party to take an active part in the upcoming local bodies elections. He asked the workers of the party to prepare for the local government elections. Pay rich tributes to the party, he said that the workers are the most precious asset of PAT and it is on there strength and determination that we would attain success in the elections.
Arif Chaudhry said that we are particularly focusing on the reorganization process in Punjab. He further said that the party has waged a struggle to change the system based on oppression and exploitation. He said that PAT is an ideological party, adding that we would continue to keep struggling to bring real democracy on track.
Arif Chaudhry made these remarks while meeting various delegations in the central secretariat in Model Town today.
He said that we would accelerate the process of membership drive and reorganization in the coming weeks. He said that we would field candidates at every level. He said that the local government institutions would have to be given administrative powers and resources for regional development.
Arif Chaudhry said that the party believes in the political philosophy of empowered people and empowered local government institutions. He said the establishment of a democratic system is not possible without effective and functional local government institutions. He said that the membership campaign should be started from PP to the union council levels. He said it is our responsibility to convey the political vision of the party to every household. He further said that Pakistan Awami Tehreek has always waged a practical struggle for the supremacy of law, elimination of corruption, and change in the system.
PAT Coordination Secretary said we will field such candidates in the elections who are motivated by the spirit of public service to address the problems of the people and reduce their sense of deprivation. He said that we are mindful of the precautions during the pandemic and would customize our public outreach campaign accordingly. He said that the elimination of exploitative system is part of PAT's manifesto.
Arif Chaudhry said Dr Tahir-ul-Qadri has always warned the nation that as long as this oppressive system remains intact the poor would continue to suffer and their conditions would never change. He said that the governments would change but the system would remain the same, adding that the current system is the biggest hurdle in the way of an effective change. He said that we would hold local government conventions across the country after Eid.