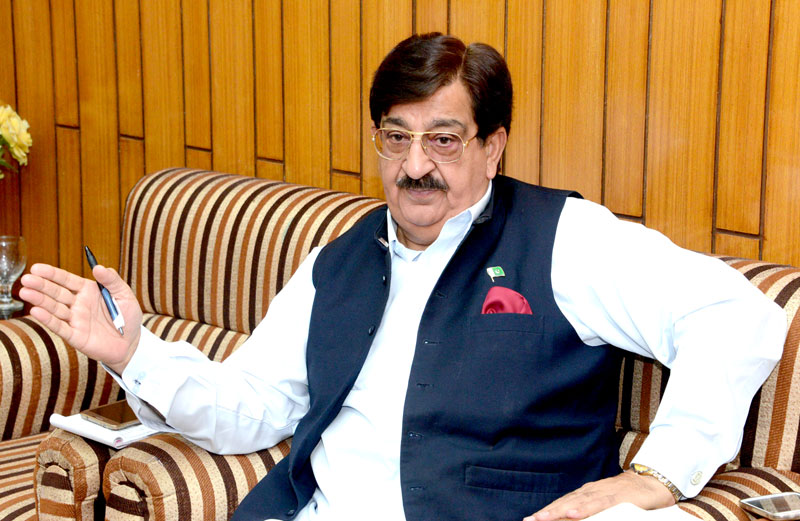 PAT Secretary General Khurram Nawaz Gandapur has said that the state should withdraw the fake cases registered against Dr Tahir-ul-Qadri on the orders of the convicted Nawaz Sharif. He said that Dr Qadri had put the nation and the institutions on the alert about the massive corruption and anti-state activities of Nawaz Sharif and in a reaction, Sharif ordered the police to register fake cases against MQI founding-leader.
PAT Secretary General said that former Speaker of the National Assembly, Sardar Ayyaz Sadiq, issued a statement in support of Pakistan's enemies at the behest of his fugitive master. He said that Nawaz Sharif is seeking help from international powers after launching poisonous propaganda against the Pakistan army. He asked as to why the national security institutions are hesitant to take action against the national culprit, stating that such snakes need to be crushed.
Talking to various delegations, Khurram Nawaz Gandapur said that Dr Tahir-ul-Qadri had warned that there is an even more sinister criminal in Nawaz Sharif than Altaf Hussain and today the reality has been known to all and sundry. He said that differences will have to be made between those who serve Pakistan and those who loot it. He said the fake cases against Dr Tahir-ul-Qadri should have been withdrawn two years ago. He regretted that a nationally known corrupt and convicted person was allowed to flee the country along with the protocol.
PAT Secretary General said that the talk of pursuing fake cases against those who served the nation and exposed the mafia is hurtful. He said that we are away as to why those who endangered their life in their service of the country are being proceeded against. He said after being proven as a certified thief and robber, Nawaz Sharif is on his way towards becoming a traitor, how come that those who fell victim to the vendetta of the former ruler continue to face revenge during the incumbency of the current government?
Khurram Nawaz Gandapur demanded that the arrest warrants of Nawaz Sharif and Shahbaz Sharif should be initiated. He said if any effort was made to give NRO to the Sharif brothers who are involved in the Model Town tragedy, then the PAT workers would not accept it. He said that we are struggling for justice but are being given delayed dates of hearings.