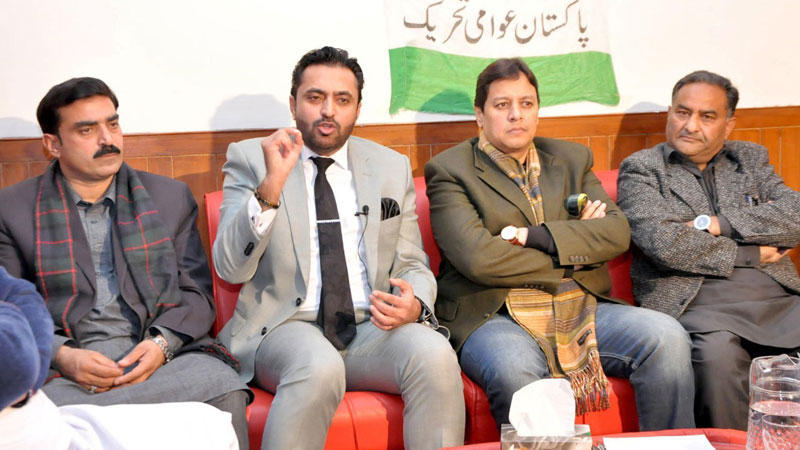 Renowned political personality Syed Rahat Kazmi has announced to Pakistan Awami Tehreek along with his companions and supporters. He made this announcement after meeting Qazi Shafique, President of PAT Northern chapter.
Speaking on the occasion, Syed Rahat Kazmi said that the agenda of change given by Dr Tahir-ul-Qadri is being talked about everywhere in the country. He said all and sundry accept today that whatever he said turned out to be correct. He said if the nation did not support this agenda of real change, history will never forget us. He said whatever responsibility PAT would give him, he would leave no stone unturned to accomplish it. He said he has his faith in the leadership and the vision of Shaykh-ul-Islam Dr Muhammad Tahir-ul-Qadri.
Syed Rahat Kazmi asked the people of Punjab to support PAT. He said that the party's struggle for equality, democracy, and justice is before everyone. He said the PAT not only highlighted these issues but also gave sacrifices for the rights of the people. He said that the thought of Dr Tahir-ul-Qadri is central to resolving the national issues and we need to rally behind him. He said his struggle has been selfless and his vision is capable of offering guidance to the nation.
Qazi Shafique welcomed the entry of Syed Rahat Kazmi and his companions into PAT. He said with the inclusion of such patriotic people, the party will become strong. He said that the PAT has always struggled for change in the system, stating that it is this struggle for the fundamental rights of the people that distinguishes it from other political parties.
Malik Tahir Mahmood, vice president Northern Punjab, Saeed Raja, Ghulam Ali Khan, Azhar Awan and others were present on the occasion.