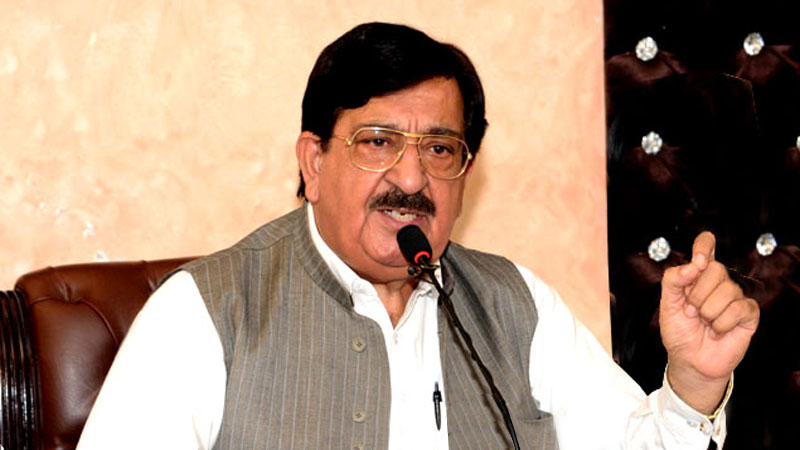 In a response to the statement of PMLN leader Ahsan Iqbal, PAT Secretary General Ahsan Iqbal has challenged him to tell the names of those responsible for the Model Town tragedy. He said if someone else was behind the act of terrorism in Model Town, then how come he kept a gag on himself during the four years of his party's rule. He said we have been struggling for a right to impartial investigation for the last many years and also started legal proceedings but it was Nawaz Sharif and Shahbaz Sharif who strongly opposed our demand.
Khurram Nawaz Gandapur said that the Justice Baqr Najafi Commission report held the Shahbaz government responsible for the Model Town tragedy, stating that both Nawaz Sharif and Shahbaz Sharif were nominated as the main accused in the FIR. He said that Shahbaz Sharif influenced the case as the Chief Minister and did not let even an FIR to be registered, reminding that the same was registered on the explicit orders of the court. He said that IGP Mushtaq Sukhera was brought in from Balochistan to Punjab overnight. He asked Ahsan Iqbal to tell as to why Sukhera was made the Punjab IG in undue haste and why DCO Lahore was transferred. He said it is essential that an impartial investigation into the Model Town massacre is conducted and those responsible for it are meted out exemplary punishment.
PAT Secretary General further said that the anti-terrorism court has summoned dozens of police officers including former IG Punjab Mushtaq Sukhera as the accused in the case. He dared Ahsan Iqbal to tell the truth and lighten the burden on his conscience by making the names of the masterminds public.
Khurram Nawaz Gandapur said that it is beyond any shadow of a doubt that Nawaz Sharif and Shahbaz Sharif are the architects of the Model Town tragedy. He said Rana Sanaullah was tasked with the implementation of their orders. He stated that all PMLN leaders including Ahsan Iqbal will have to make confession soon in the courts of public opinion and sow that the planning of the Model Town tragedy was done at Jaati Umra. He said that Ahsan Iqbal cannot mislead the people through his statements. He said that the criminal conduct of the Sharifs and their henchmen is known to all and sundry in the country.