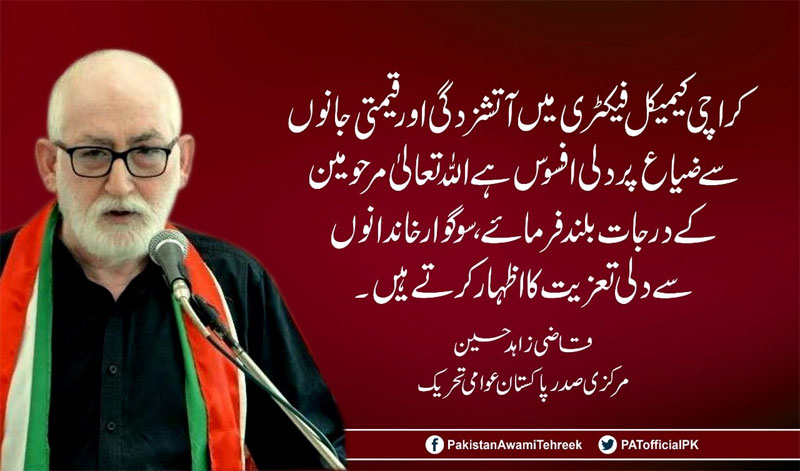 Central President PAT Qazi Zahid Hussain has expressed his deep sense of grief and sorrow on the loss of precious lives in a fire at a chemical factory in Karachi. He said that we express our heartfelt condolences and sympathies to the bereaved families and pray for the early recovery of the injured. He said that the whole nation is grieved over the deaths of 17 people in this tragedy. He directed the PAT workers to give blood donations for the injured.
Qazi Zahid Hussain asked the Sindh government to ensure the strict implementation of safety laws, stating that the occurrence of such incidents means that there are glaring loopholes in the implementation of rules that need to be bridged. He demanded that a thorough investigation needs to be carried out to determine the causes of the tragedy and offer recommendations to protect the lives of the workers.
PAT President asked the government to announce financial assistance for the affected families. He prayed to Allah Almighty to rest the departed soul in peace.