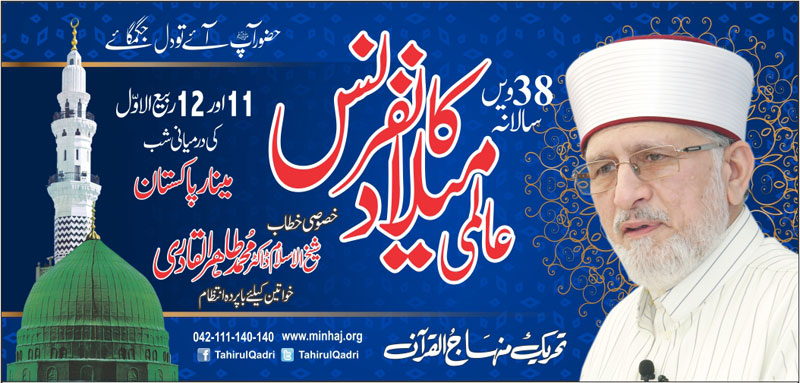 Nazim Secretariat Jawad Hamid visited the Minar-e-Pakistan along with other leaders. In his talk, he said that International Mawlid-un-Nabi (pbuh) Conference will be held at Minar-e-Pakistan like the practice of the previous years. He said that all legal requirements and formalities will be met in this regard. He said that mask wearing will be a must and the SOPs related to social distancing will be observed. He said that the city district government and the Minar-e-Pakistan extend full cooperation to MQI every year and we also make sure to keep the sanctity and beauty of the place in view.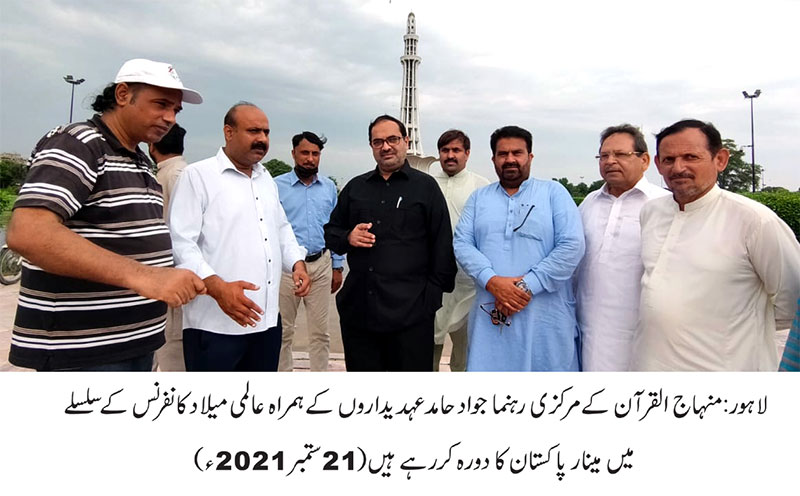 Jawad Hamid further said that Minar-e-Pakistan is a national asset and it is everyone's responsibility to protect the installations there. He said that celebrating the birth of the Holy Prophet (pbuh) is part of our faith, adding that we celebrating this sacred occasion to thank Allah for the greatest of favours on humanity. He said that we are lucky to be the followers of the Holy Prophet (pbuh).
Jawad Hamid said that MQI will issue a countrywide schedule of the Sirat-un-Nabi conferences and spiritual gatherings soon. He said that a prestigious ceremony will be held at the central secretariat of MQI in connection with Rabi-ul-Awwal.