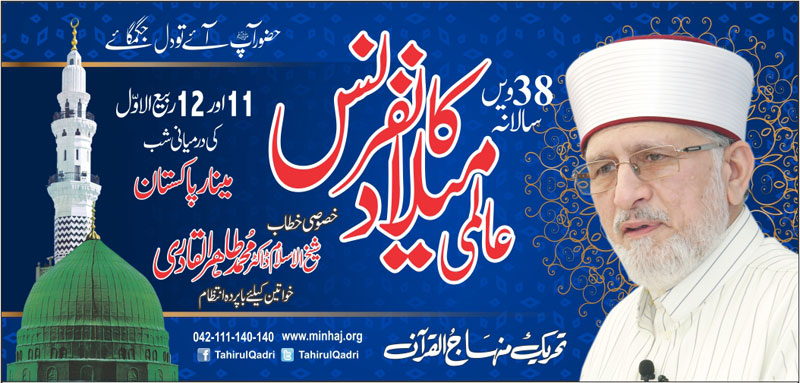 Secretary International Milad Conference Jawwad Hamid has said that the 38th International Mawlid-un-Nabi ﷺ Conference will be held at the historic Minar-e-Pakistan during the intervening night of the 11th and 12th Rabi-ul-Awwal. He said that 50 administrative committees have been set up that have already started the preparation for the mega event. He said that hundreds of men and women from across the country will attend the Conference to express their love and reverence for their beloved Prophet (pbuh). He said that the highlight of the Conference is the keynote address by Shaykh-ul-Islam Dr Muhammad Tahir-ul-Qadri.
Jawwad Hamid made these remarks while addressing a meeting held at the central secretariat to discuss the arrangements of the Conference. He said that prominent religious scholars, Mashaykh, Qaris, political and social personalities, intellectuals and the faith leaders will attend the Mawlid-un-Nabi Conference. He said that invitations to the guests of honour have been extended. Those present in the meeting included Shahzad Rasool, Haji Ishaq, Hafeez-ur-Rahman, Muhammad Afzal Noshahi, Hamza Noshahi, Mian Zahid Javed, Saeed Akhtar and others.
Jawwad Hamid said that like the practice of the past years, the central secretariat of MQI, Gosh-a-Durood and the residence of Shaykh-ul-Islam have been decorated with electric lights. He said that gatherings will be held throughout the month of Rabi-ul-Awwal under the banner of MQI, adding that it includes Milad process, rallies, conferences, etc.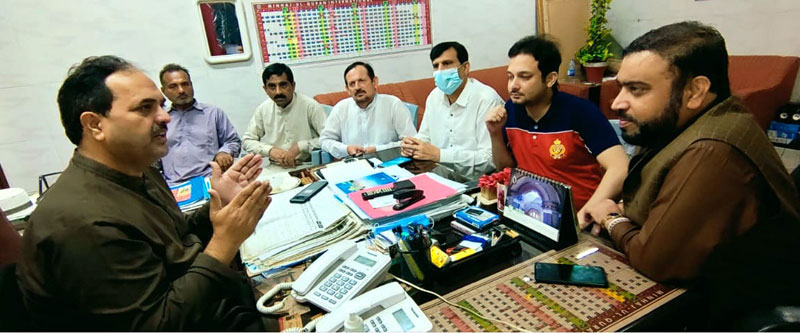 Jawwad Hamid further said that the 12th of Rabi-ul-Awwal is a day of immense happiness and celebrating the day befittingly is a matter of great blessing for every believer. He said that the whole humanity got the message of lifting their head on this day when the Holy Prophet (pbuh) came to the world with the message of love, brotherhood and peace. He said that the love for the Holy Prophet (pbuh) increases by holding Milad ceremonies. He said that the 38th Mawlid-un-Nabi (pbuh) Conference will prove to be a milestone for unity and harmony between various faiths and schools of Islamic thought.
Jawwad Hamid said that no stone will be left unturned to decorate the venue of Minar-e-Pakistan. He said that reception camps will be set up on all the entry points of Lahore to provide guidance to the incoming caravans. He said that people will be made part of this campaign. He said that the leadership and workers of the MQI Lahore chapter and the residents of the city deserve to be appreciated, for they will be playing host to hundreds of thousands of people coming to attend Mawlid-un-Nabi (pbuh) Conference from across the country.