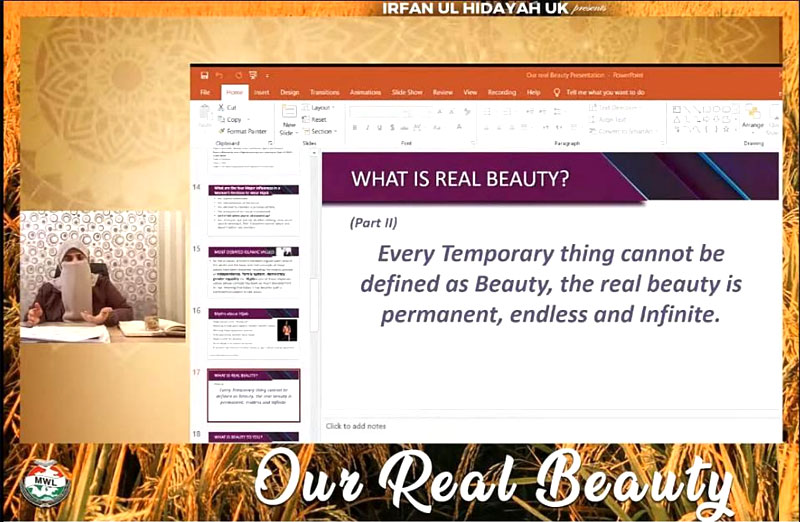 President MWL Pakistan Dr. Farah Naz delivered a keynote lecture in an online programme entitled "Our real beauty", which was arranged by Irfan-ul-Hidayah department of MWL UK.
In her talk, Dr Farah Naz mentioned various Quranic verses of Surah Ahzab and Surah Noor about the topic of Hijab and its significance. She also quoted numerous Aahadith about the importance of Hijab in Muslim woman's life whether she is in her home or outside. She also discussed the relationship and concept of 'Mahram' and 'Non-Mahram' to describe the Hijab and level of coverings for a woman.
Dr. Farah Naz shared some head coverings which are sometimes confused with Muslim Hijab. She said that Hijab is not just covering your head and hairs, Hijab and Parda (veil) is all about covering your physical beauty. She said that Hijab is not just a piece of cloth, it's a way of life commanded by Allah Almighty. In the end she also described the benefits of Hijab in the life of women.