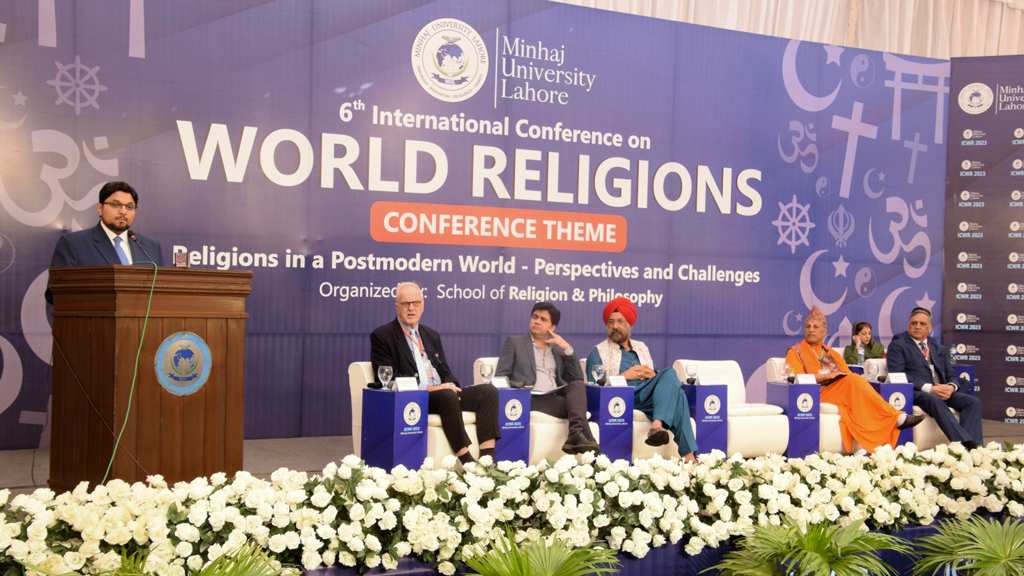 The nations progress by adopting the culture of dialogue and research. The conduct of an interfaith scholarly dialogue in view of the global problems facing the world and the precarious state of interfaith relations is a huge service to humanity. There is no denying the importance of an interfaith engagement to end intolerance and promote understanding.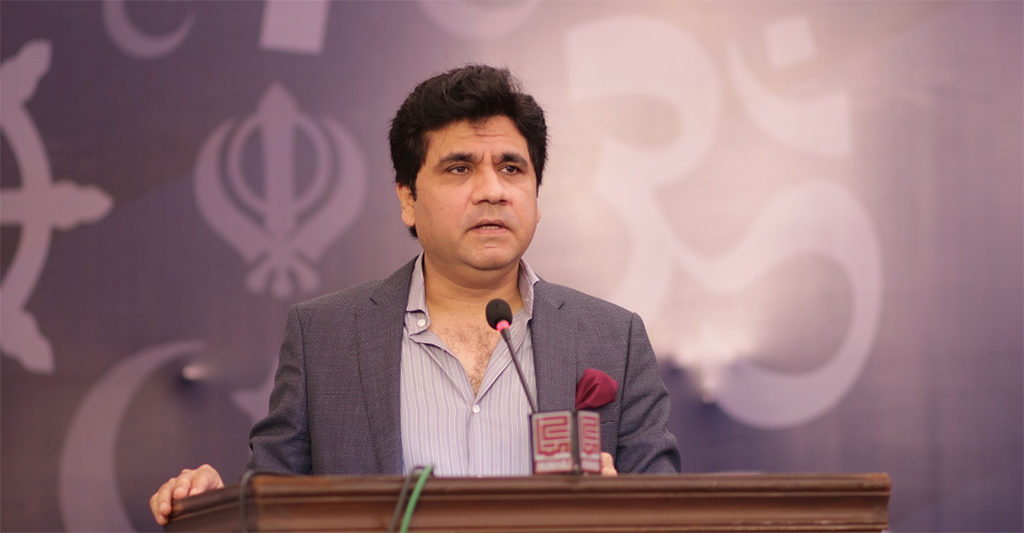 Caretaker Federal Minister Syed Wasi Shah made these remarks on the occasion of the Sixth World Religions Conference held under the aegis of Minhaj University Lahore. The Minister, who was the guest of honour on the occasion, congratulated Prof Dr Hussain Mohi-ud-Din Qadri for his initiative of organizing the interfaith dialogue. He welcomed the visiting guests to Pakistan.
Syed Wasi Shah said that Shaykh-ul-Islam Dr Muhammad Tahir-ul-Qadri's contributions for the promotion of interfaith dialogue are praiseworthy. He said that it is a matter of great satisfaction that MUL is advancing his vision.
In his introductory speech, Prof Dr Hussain Mohi-ud-Din Qadri, who is Deputy Chairman of Board of Governors of MUL, said that about 84 percent of the world's population subscribes to one religion or another. He said that every religion teaches about the promotion of peace and knowledge. He said that more than 100 million people were killed in the last two World Wars, adding that about 75,000 people die every year due to the ill-effects of atomic radiation. He said that all religions would have to work together for the establishment of justice and peace in the world.
Prof Dr Hussain Mohi-ud-Din Qadri further said that the containment of climate change dangers represented the welfare of humanity. He urged global efforts to achieve the goals set out in the Paris Climate Summit.
Vice-chancellor Prof Dr Shahzad Ahmad Saji, in his welcome address, thanked the experts, researchers and scholars for their participation and sharing their knowledge in the conference. Dr Harman Roborough threw light on the aims and objectives of the Conference.
Dr Bholay Nath Yogi from Nepal and Dr Taranjeet Singh from America addressed the first session of the conference. In addition to four technical sessions and four panel discussions, 16 research papers were presented on the first day of the conference.
The first session of the Conference was attended by Dr Philip Dunken Peter, Dr Youqub Khan Bangash, Jaffer Jug Jevan, Dr Muhammad Hanif, Prof Dr Akhtar Hussain Sandhu, Dr Nizam-ud-Din, Barrister Amir Hassan, Brig. (r ) Iqbal Ahmad Khan, GM Malik, Noorullah Siddiqui, Shahzad Rasool, Haji Muhammad Ishaq, Shahzad Khan, Ayesha Shabbir, Hafeez Ch and Sohail Ahmad Raza.