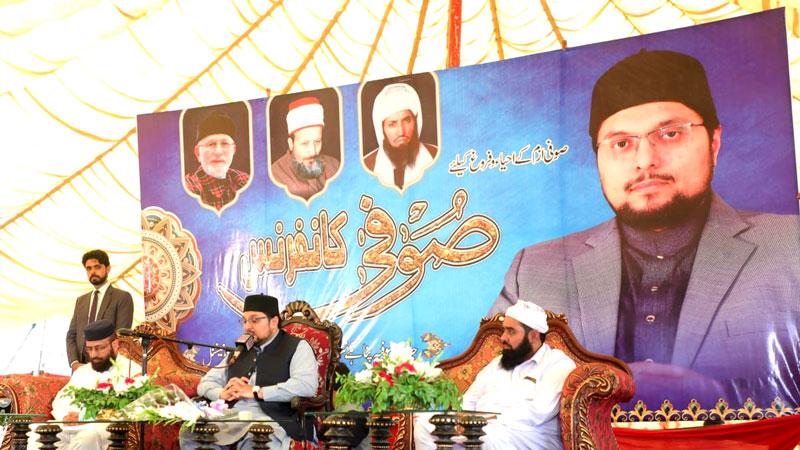 President MQI Prof Dr Hussain Mohi-ud-Din Qadri has said that the words of 'Takfeer' will not be found in the dictionary of a Sufi. He said that spiritualism is all about abiding by the commandments of Allah Almighty and His Prophet (peace be upon him) and strengthening the bond of respect and reverence.
Dr Hussain Mohi-ud-Din Qadri made these remarks while addressing a Sufi Conference in Faisalabad. He said that the Sufis were not just religious scholars par excellence of their time but also the strict followers of the Islamic law. Their covenants, he said, were open for the people of all faiths, colours and regions where all were welcomed with open arms. He said that the company of the Sufis was a great source of strengthening one's faith and conviction.
President MQI said that the Sufis rejected extremism, hatred, and intolerance and promoted an egalitarian culture. They healed human hearts and brought the people together through oneness of their message.
In addition to workers, associates and leaders of MQI, those who attended the Sufi Conference included Sahibzada Faqeer Muhammad Ahmad Qadri, Sahibzada Syed Shifaat Rasool Qadri, Allama Muhammad Idrees Rana, Mian Rehan Maqbool, Mian Kashif Mahmood, Qari Riasat Ali Chadhar, Dr Khalil Ahmad Bhutta, Khalid Mahmood Randhawa, Sheikh Muhammad Awais Qadri, Amjad Taqi Haral, Sabir Hussain Gujjar, Abdur Razzaq, Dr Noor-uz-Zaman Noori, Khalid Mustafa, Chaudhry Sohail Shoukat, Tanvir Gul, Hassan Abbas, Sohail Maqsood, Saeed Qadri, and Gulam Muhammad Qadri, etc.